Improved SCADA Visibility and Reporting with PVS 5.2
Note: Passive Vulnerability Scanner (PVS) is now Nessus Network Monitor. To learn more about this application and its latest capabilities, visit the Nessus Network Monitor web page.
At Tenable, our goal is to provide solutions that enable our customers to secure their organizations and improve visibility into their security posture. As part of this commitment, we are pleased to announce the release of Passive Vulnerability Scanner® (PVS™) 5.2, which includes a new SCADA (Supervisory Control And Data Acquisition) analysis module as well as additional enhancements and improvements to provide a deeper understanding of your environment.
Deep visibility into SCADA assets discoverable by PVS
PVS 5.2 includes a new analysis module that analyzes SCADA network traffic to discover SCADA assets and their vulnerabilities. This module provides the same capabilities as SCADA plugins that are used by PVS versions older than 5.2, with an improvement in performance. The module also provides deep visibility into the type of SCADA devices discovered.
We have also added several new SCADA Top-N charts to the dashboard in PVS to provide a high-level summary of SCADA assets, their vulnerabilities, and protocols used by those assets. These include:
SCADA Vulnerability Distribution by Severity
Top 10 SCADA Hosts
SCADA Host Distribution by Protocol
SCADA Host Distribution by System Type
Once enabled, these dashboard charts focus directly on SCADA assets to provide a deeper visibility into your SCADA environment: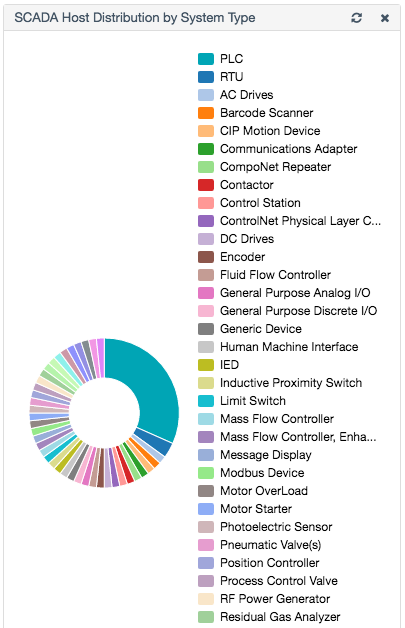 Improved visibility into network connections
The connection reporting features of the Tenable Network Monitor (TNM) are now available within PVS 5.2 as part of a new Connection Analysis Module. This module eliminates the need for TNM to obtain connection duration and bandwidth information, and extends the platform support to all platforms supported by PVS. Connection duration and bandwidth reporting for IPv6 and tunneled traffic is a new addition and is also available within this module.

Additional enhancements
Other enhancements in PVS 5.2 include improved performance in 10Gbps network traffic analysis, improved support for reporting on hosts within a VLAN, and support for additional versions of OS X.
More information
For more detailed information about the enhancements, improvements, and benefits of PVS 5.2, please see our PVS 5.2 Release Notes and the PVS 5.2 User Guide.
Related Articles
Nessus Network Monitor
SCADA
Cybersecurity News You Can Use
Enter your email and never miss timely alerts and security guidance from the experts at Tenable.