Designing IT Infrastructure for a Distributed Workforce: Insights from a CIO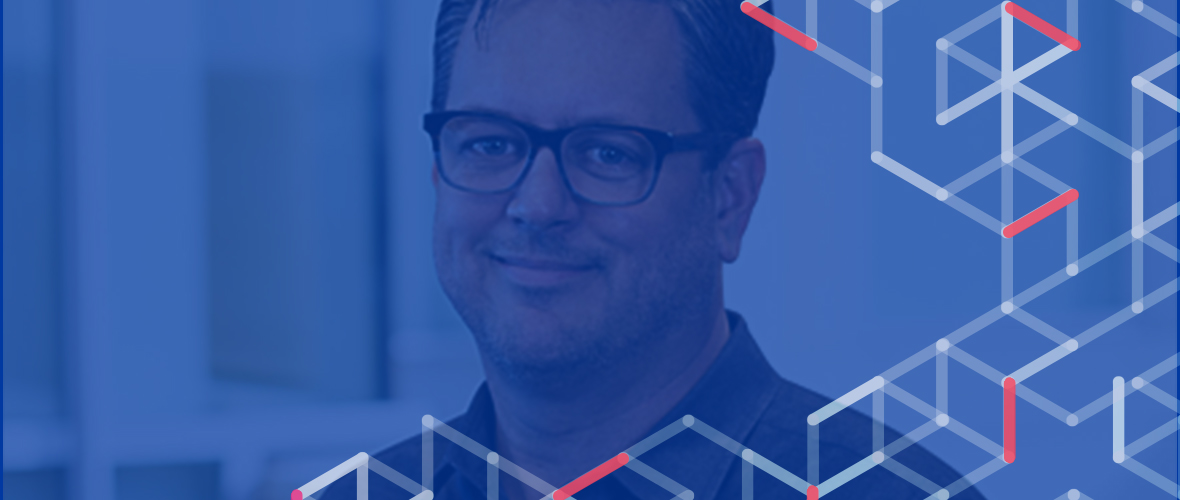 As remote work becomes the rule rather than an exception, organizations need new ways of thinking about IT. Here are some steps you can take to deliver on the promise of a distributed workforce.
Over the past several weeks, organizations have confronted the challenge of adapting their technical infrastructure to support a newly remote workforce. While many aspects of the COVID-19 response are certainly unprecedented, the global work-from-home experiment is accelerating trends that were already well underway in the world of IT. 
Unlike most business units, IT professionals are conditioned to anticipate the most unlikely or edge-case scenarios, in order to develop resilient technical systems. As Tenable's first CIO, I've worked closely with teams across the organization to support a remote and agile workforce from day one.
Through the delicate alchemy of matching people, process and technology, we've found that IT can become its own competitive differentiator for a company, especially in the face of uncertain macroeconomic headwinds. Here are a few of the key components that enable us to deliver on this vision.
Run IT like a service
Upon joining Tenable in 2015, my goal was to rethink the traditional approach to IT. Too often, draconian policies create unnecessary delays that can stifle innovation and lead to rigid organizations. Instead, we strive to run our IT operations like a service for Tenable employees. Our mission is to continually simplify, streamline and standardize the working experience no matter where in the world our colleagues might be working, or what devices they are using. In other words, eliminate any technical barriers that get in the way of people doing their jobs.
Prioritize off-premises solutions
The rise of cloud-based services is crucial to delivering on the promise of distributed workforces. Thanks to software-as-a-service (SaaS) vendors that specialize in things like email and file storage, organizations no longer have to run their operations through bespoke data centers or on-premises file servers. But off-prem isn't just a cost-saving measure, allowing you to focus more resources on core business competencies. These solutions also support greater agility and scale where traditional connections (e.g., wide-area network [WAN]) quickly become a bottleneck when large groups (not to mention your entire staff) begin to work remotely.
Limit access to virtual private networks
VPNs are another potential bottleneck for distributed workforces. The long-favored security tool acts as an encrypted "tunnel" that protects data running between remote computers and the company's private network. But VPNs are limited by the same local network bandwidths, which strain as a greater portion of your employee base works from home. Wherever possible, restrict direct access to your corporate network to only the most critical functions and double-down on your SaaS protocols. Single sign-on (SSO) identity management facilitates ease of use and ongoing maintenance, while multifactor authentication provides a much-needed layer of additional security.
Encourage adoption of collaborative systems
Distributed workforces require new tools that foster collaboration in lieu of the social interactions that typically occur within a physical workplace. At Tenable, we support our teams with the most cutting-edge SaaS collaboration solutions, such as Google Docs and Slack messenger. We use Fuze, an IP telephony platform, to enable a phone number to ring anywhere in the world and not be tied to a single physical location. Sometimes these services are bundled into a single platform, or unified communications as a service (UCaaS), though many IT teams still use a selective mix of vendors.
Partner with internal and external peers
Since virtually every department relies on an organization's technical infrastructure, it's crucial for IT leaders to maintain a direct line to all areas of the business. Many CIOs work closely with security. At Tenable, I typically speak with our CSO, Bob Huber, twice a day about the latest changes in the attack landscape and how they affect our infrastructure. This same spirit should extend to other business leaders as well as your external vendors and industry peers. As CIO, my job is to continually ask if there's a better way to do things, and that requires ongoing communication with all relevant stakeholders and the industry at large. 
Brace for more change
During my nearly 25 years as an IT professional, I've rarely done the same thing more than four years in a row. As the information ecosystem evolves, it's crucial to keep your ear to the ground and surround yourself with people who challenge your orthodoxy. While switching costs might be high, so are the risks of not adapting your systems to keep pace with the times. Remain perpetually open to being proven wrong, for the only guarantee is that the next wave of IT solutions is just around the corner.
For more information on how to secure your business during the challenging COVID-19 response, visit our Tenable resource page on protecting your remote workforce.
Are You Vulnerable to the Latest Exploits?
Enter your email to receive the latest cyber exposure alerts in your inbox.