Black Hat USA 2013: PVS Unleashed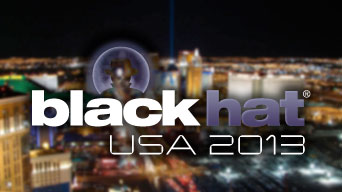 The Black Hat USA 2013 conference in Las Vegas, Nevada, was a chance to catch up with many in the security community, discuss the current state of the industry, and showcase new research and products. Tenable is excited to be a part of this conference each year. We staffed a busy booth on the show floor, allowing us to catch up with many of our existing customers and tell attendees about our products.
At Black Hat this year, we also announced some upcoming changes to the Tenable Passive Vulnerability Scanner™ (PVS™). PVS was previously available only to Tenable customers as part of the SecurityCenter™ Continuous View platform. At the end of August, a new release of PVS will be available as a standalone product through Tenable's partners and eCommerce store.

PVS is an exciting technology, as it allows customers to:
Detect "hidden" vulnerabilities that lurk behind firewalled hosts
Identify transient devices, such as smartphones and tablets, and report associated vulnerabilities
Passively detect vulnerabilities in SCADA systems and software
Uncover application usage and vulnerabilities by sniffing network traffic
Be one of the first to sign up for a free trial of PVS.
Thank you to everyone who stopped by the Tenable booth and attended our party. Hope to see you next year!
Related Articles
Passive Network Monitoring
Cybersecurity News You Can Use
Enter your email and never miss timely alerts and security guidance from the experts at Tenable.