Announcing Nessus Professional v7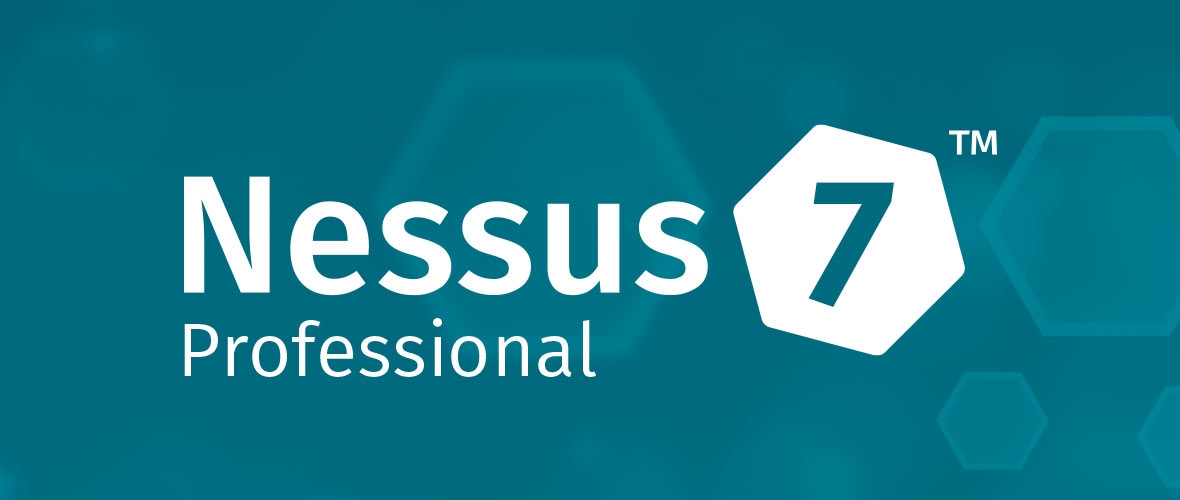 We're pleased to announce Nessus Professional v7. More than 20,000 organizations today use Nessus Professional and there are more than a million and a half Nessus users worldwide. You, the Nessus community, have made Nessus one of the most important and trusted solutions in the industry.
Over nearly 20 years, Nessus has become the gold standard for security practitioners and consultants who want fast and accurate point-in-time scans. Starting with version 7, we are intensifying our focus on performance and accuracy, so you can get the job done even faster and more confidently.
Nessus v7 – A journey to greater flexibility and performance
We've decided to focus the development of Nessus to make it the most efficient solution for security practitioners, consultants and pen-testers. As such, during the lifetime of the 7.x release, you'll experience several enhancements to achieve that goal.
In the first half of 2018, we're planning to release our new high-performance engine, and we're going to dramatically speed up the installation time. In addition, it will lower the load on the system during scans, enabling you to scan faster and scan more hosts at the same time.
Easily transferable license
Starting with 7.0, we're relaxing the licensing check that previously prevented you from using Nessus in certain cloud environments or on a live distribution like Kali Linux. Also, with v7, the 10-day wait period to transfer your license has been completely removed, making it quicker to transfer your license between computers. With v7, you can install and reinstall Nessus without any waiting period. (Note: This only applies to online activations and not offline activations.) Install it on a USB stick and work from there. Install it in your cloud and stop worrying about being "locked out" because the MAC address of the system changed after a reboot. We're thrilled to make this change because it will enable you to use Nessus in a more flexible and creative way.
Reporting enhancements
There are also some great enhancements to Nessus Professional reports. With v7, you can add a custom name and/or logo to reports, as well as auto-email reports upon scan completion. The name/logo customization is particularly valuable for consultants and others who want to personalize Nessus reports. And automated emailing saves time and makes it easier to share results with those who need to get the information quickly.
Nessus reigns supreme
The foundation is as powerful as ever. Nessus – which also powers Tenable.io and SecurityCenter – is the world's most trusted vulnerability assessment technology for security practitioners and consultants because of its:
High-speed accurate scanning and low false positives
Complete vulnerability scanning for one low cost
Support for more technologies and coverage of more vulnerabilities than competitive solutions
Unlimited entitlement for IP addresses and scans – scan as many IPs and run as many assessments as you want
Ability to correlate scan data with popular pen-testing tools such as Metasploit, Core Impact, Canvas and ExploitHub

Get more information
Join the conversation – online or in person
We've launched a new Tenable Community. Join the Nessus Professional group for Nessus Professional v7 announcements and conversation! There's much more in store for Nessus in 2018 – join the community to stay in the loop!
Have a happy holiday period and we hope to see you in the new year at our inaugural user conference, Edge, March 6-9, 2018 in Los Angeles!
Related Articles
Announcements
Nessus
Vulnerability Management
Are You Vulnerable to the Latest Exploits?
Enter your email to receive the latest cyber exposure alerts in your inbox.