Assurance Report Cards
Measure Security Effectiveness in a Business Context
Tenable Security Center (formerly Tenable.sc) now comes standard with the industry's first-ever Assurance Report Cards™ (ARCs), designed to enable Chief Information Security Officers (CISOs) and security leaders to define their security program objectives in clear and concise terms, identify and close potential security gaps, and communicate the effectiveness of their security investments to C-level executives, board members and business managers.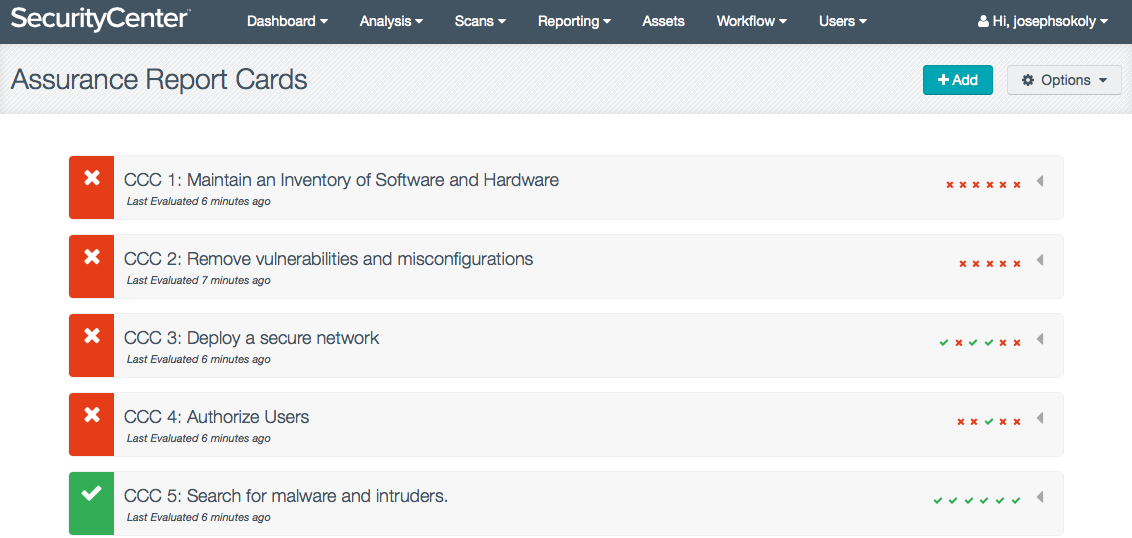 Assess Security Posture of Enterprise
ARCs enable CISO's to measure, analyze, and visualize the security posture of their IT enterprise at any time, and report results in an intuitive report card format. ARCs get evaluated on a continuous basis, using customer defined security policies, allowing security teams to identify the gaps where policies are failing to meet business objectives. CISOs no longer need to wait for the next audit or scheduled assessment to present relevant business data to their executives.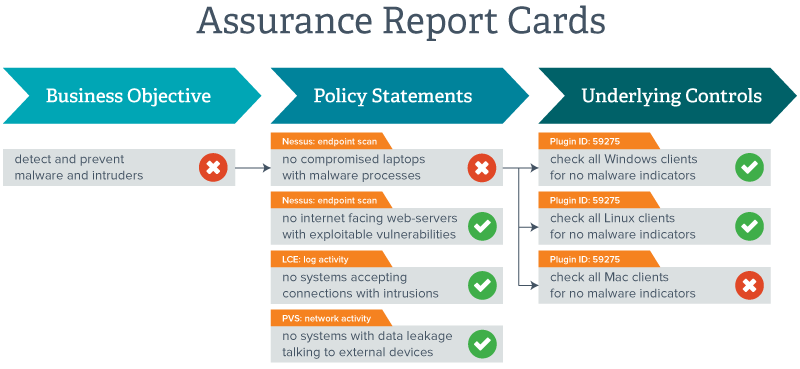 Aligning Security Policies with Business Objectives
Each ARC is a customer defined business objective that is expressed in terms of multiple customer defined policy statements. These policy statements are continuously evaluated using the underlying controls being monitored by Tenable Security Center Continuous View solution

Critical Cyber Controls
Tenable Security Center comes pre-installed with executive focused ARCs called Critical Cyber Controls (CCC). They validate the top five security objectives which have the greatest impact on the security posture of any business. The CCC objectives and underlying policies are highly customizable to meet your policy goals/objectives.
Getting Started
Get a Demo
Demo Tenable Security Center