On-Demand Webinar
Measure and Demonstrate Security Effectiveness with Continuous Network Monitoring
How do You Answer the $1B Question: "What is Our Risk?"
It's the question that won't go away. You're constantly being asked to provide assurance that your company's security investments are protecting the business, and that security policies/controls you've implemented are aligned with your company's business objectives. Security is no longer just an IT function – it has become a business imperative!
Continuous network monitoring represents a compelling and powerful approach for addressing security challenges by continuously measuring, analyzing, and visualizing the health of your enterprise.
In this webinar, Steve Piper, author of the Definitive Guide to Continuous Network Monitoring, and CEO CyberEdge Group, will discuss the essential capabilities needed for continuous network monitoring, and explain how they can be implemented within a proactive enterprise security program. Topics covered will include:
Reducing the attack surface by detecting known security issues within your IT infrastructure.
Eliminating blind spots by identifying risks associated with mobile devices, virtual environments, and cloud services.
Optimizing defenses by providing contextual analytics and actionable information to prioritize security alerts.
Ensuring compliance by continuously monitoring security policies aligned with your high-level business objectives.
Q&A throughout the session
Steve will be joined by Tenable's Steve Hall, Vice President of Product Marketing, who will present an overview of Tenable SecurityCenter Continuous View 5.0, the latest version of Tenable's market-leading continuous network monitoring platform.
To learn how you can take the pulse of your network any time with Continuous Network Monitoring, register for this webinar now.
Speakers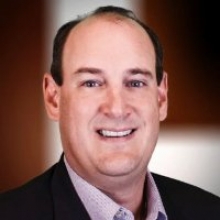 Steve Piper
CEO, CyberEdge Group
Watch now