What You Need to Know About The New Capabilities for Tenable.sc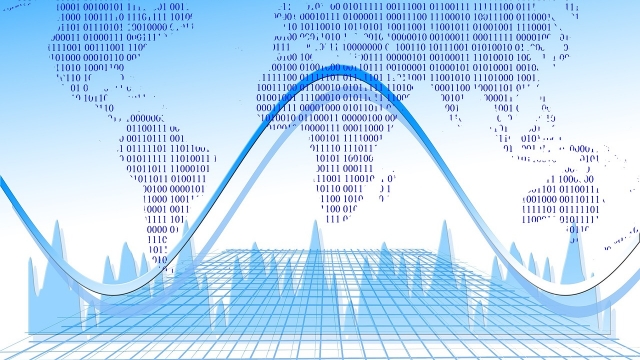 The new Solutions view page in Tenable.sc 5.12 helps you unlock the power of Predictive Prioritization and the Vulnerability Priority Rating. Here's how.
The National Vulnerability Database has analyzed nearly 13,000 vulnerabilities so far in 2019. Patching each of those vulnerabilities requires time, effort and resources. But where does one start? How do you identify those vulnerabilities with the highest likelihood of causing a business-disrupting event in your unique environment? Which do you fix first? 
Here's how Tenable.sc 5.12 can help. 
Tenable.sc 5.12 takes Predictive Prioritization and the Vulnerability Priority Rating to the next level with a new Solutions view page. 
Predictive Prioritization, introduced in February 2019, combines Tenable-collected vulnerability data with third-party vulnerability and threat data and analyzes them together using an advanced data science algorithm developed by Tenable Research. The resulting Vulnerability Priority Rating (VPR) is calculated nightly for over 130,000 vulnerabilities. Since releasing Predictive Prioritization in Tenable.sc, one of our key areas of focus has been helping customers best utilize VPR to reduce risk and understand what VPR means for their organizations. Earlier this year, we added capabilities such as VPR sorting and VPR Key Drivers to give you more insight into your environment and the vulnerabilities on it. 
Solutions view in Tenable.sc
The new Solutions view page helps you manage the overwhelming number of vulnerabilities and answers the fundamental question of "Where do I start?"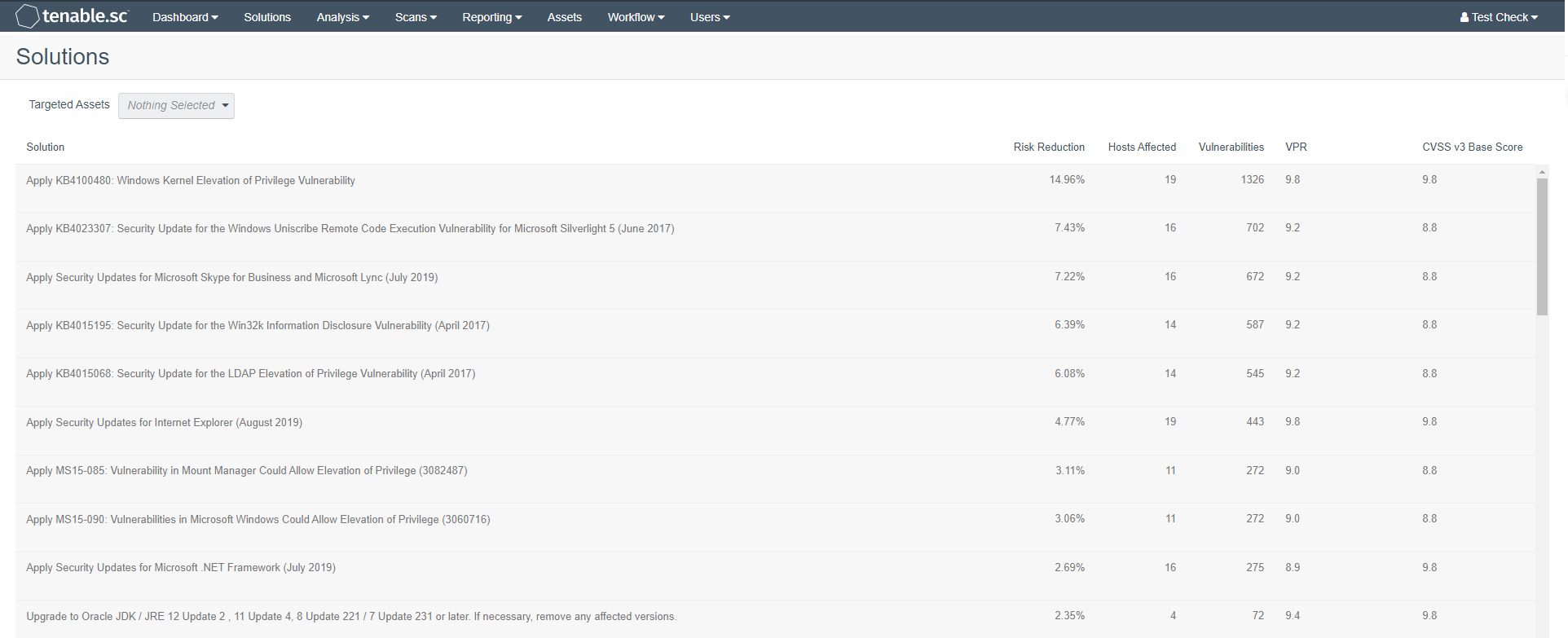 This page gives you a snapshot view of the most important patches to apply. You're able to quickly see the percentage of risk reduction associated with applying each patch, as well as the number of hosts affected by the vulnerability, the VPR score and CVSS score. 
From the Solutions view page, you have the capability to drill down into each specific patch to understand critical information about the vulnerabilities and hosts affected.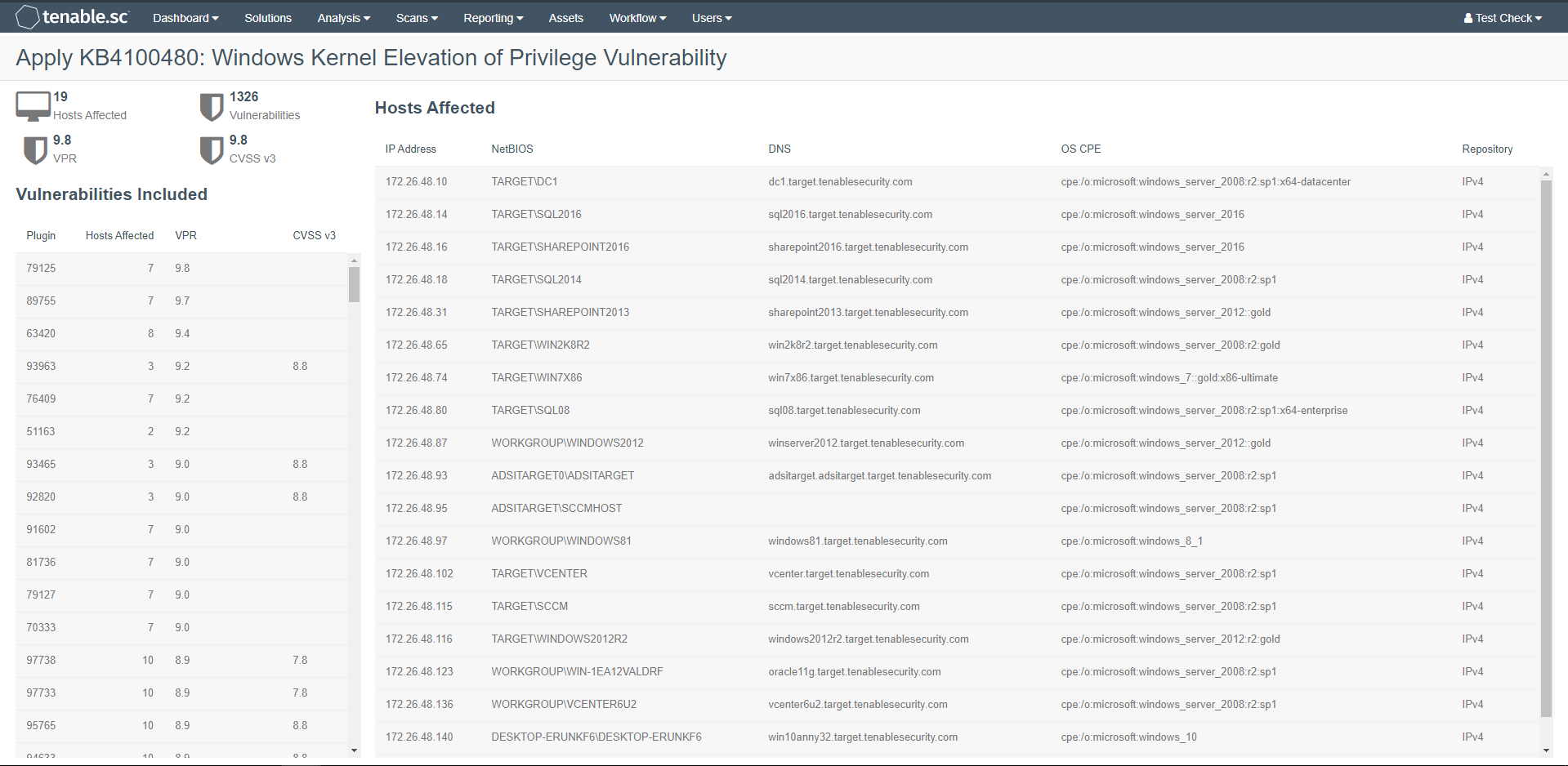 The Solutions view page enables customers to focus remediation efforts on taking as much cyber risk out of the organization as possible to improve their overall security posture and reduce the likelihood of a business-disrupting event. 
But wait, there's more!
Tenable.sc 5.12 includes other exciting new benefits and features, including the ability to:
Easily understand the state of your installation with the new Systems/License Healthcheck page. You will see a variety of statistics related to system and license usage to help with speed improvements, security and usability.
Increase efficiency by pulling Nessus logs directly into Tenable.sc with Nessus log retrieval. 
Ensure compliance with STIG and CSPN frameworks.
Learn more
Download Tenable.sc 5.12 here.
Related Articles
SecurityCenter
Threat Intelligence
Threat Management
Vulnerability Management
Vulnerability Scanning
Cybersecurity News You Can Use
Enter your email and never miss timely alerts and security guidance from the experts at Tenable.