Accurately identify, investigate and prioritize vulnerabilities.

Managed On-Prem.
With Tenable.sc (formerly SecurityCenter) you get a real-time, continuous assessment of your security posture so you can find and fix vulnerabilities faster.
Request a Demo
Watch this video to see how Tenable.sc helps you reduce your cyber risk.
Do you know what's on your network?
The assets on your network and their vulnerabilities are constantly expanding and evolving. Periodic scans and compliance audits are insufficient to protect your network and give you the holistic visibility and insight you need.
Vulnerability Management, on your own premises
With Tenable.sc you get a comprehensive picture of your network, while keeping your data under your control. Built on leading Nessus technology, Tenable.sc discovers unknown assets and vulnerabilities, and monitors unexpected network changes before they turn into breaches.
Key Features
Comprehensive Coverage and Visibility
Actively and passively assess systems, networks and applications to discover all assets and gain continuous and holistic visibility into vulnerabilities that threaten your security posture.
Single Pane of Glass
Consolidate and analyze all vulnerability data across your enterprise for comprehensive visibility into your IT environment.
Continuous Monitoring
Deep packet inspection continuously discovers and tracks users, applications, cloud infrastructure, trust relationships and vulnerabilities for comprehensive visibility into your network connected assets.
Streamlined Compliance
Keep your organization compliant with immediate visibility into your compliance posture. Easily demonstrate adherence to compliance initiatives with pre-defined checks against industry standards and regulatory mandates.
Custom Reports and Dashboards
Leverage over 350 pre-built, highly customizable dashboards and reports to better understand your cyber risk. Get the visibility and context you need to take decisive action to reduce exposure and risk.
Real-Time Alerts and Notifications
Customizable alerts, notifications and actions notify administrators about network irregularities and high-priority security events to speed up incident response and vulnerability remediation.
Vulnerability Prioritization
Identify and prioritize vulnerabilities with the highest impact to your organization. Through a combination of threat intelligence and machine learning the Vulnerability Priority Rating (VPR) ensures remediation efforts are focused on what matters most.
PREDICTIVE PRIORITIZATION IS NOW AVAILABLE ON TENABLE.SC!
Reduce the number of vulnerabilities requiring immediate attention by 97%. Predictive Prioritization enables you to zero in on remediating the vulnerabilities that matter most.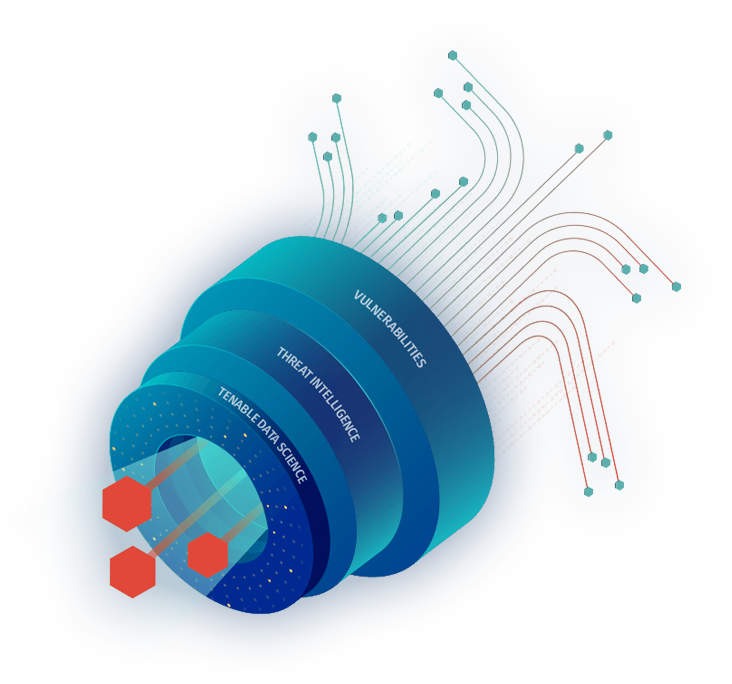 Tenable.sc benefits
Eliminate Blind Spots
Complete visibility into network connected assets, network activity and events, with comprehensive vulnerability assessment coverage.
Immediate Insight
Benefit from clear, actionable dashboards and reports to quickly measure and analyze security effectiveness and risk.
Prove Compliance
Monitor and prove compliance with pre-defined checks against industry standards and regulatory mandates.
Boost Productivity
Take the time savings of adjusting reports or combing through spreadsheets and spend it on remediating vulnerabilities.
Proactively Address Threats
Identify threats and unexpected network changes. Get targeted alerts to quickly begin remediation.
Prioritize Vulnerabilities
Understand the impact of vulnerabilities in your network and prioritize remediation efforts.
Learn how Tenable.sc helped a state-of-the-art bank protect its network against vulnerabilities and ensure regulatory compliance
"Tenable.sc has become the voice of truth for our network, providing an additional layer of insight to hold ourselves accountable and to validate the success of our security program to our board of directors."
Ted Tomita, Senior Vice President and Chief Technology Officer, Catskill Hudson Bank
Read the Case Study
Related Products
Accurately identify, investigate and prioritize vulnerabilities. For critical infrastructure and operational technology.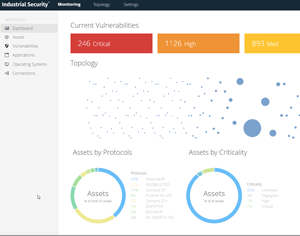 Accurately identify, investigate and prioritize vulnerabilities.
Managed in the Cloud.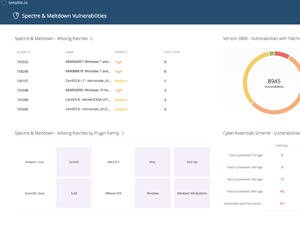 View More