Understanding the Ransomware Ecosystem: From Screen Lockers to Multimillion-Dollar Criminal Enterprise
A new report from Tenable Research explores the key players in the ransomware ecosystem and the tactics that have helped propel it from a fledgling cyberthreat into a force to be reckoned with.
Ransomware is a constantly evolving cyberthreat, and it is through its evolution that ransomware has managed to not only survive, but thrive.
There are a number of reports that detail ransomware's evolution, from the earliest form of ransomware known as the AIDS (or PC Cyborg) Trojan in 1989 to its transition into screen locker ransomware and, ultimately, the cryptolocker ransomware that encrypts files on systems. This type of ransomware became the basis for how modern ransomware operates.
Screen locker ransomware relied on fear tactics targeting individual users, using law enforcement imagery of the Federal Bureau of Investigation (FBI) and UK's Metropolitan Police Service (the Met), along with text claiming that the victim had accessed pornographic or child abuse content from their computer. These victims were instructed to pay a "fine," which was typically between $100-500, in order to unlock their systems. In reality, these users could regain access to their systems without payment, as none of their files were tampered with.
Over the last four years, ransomware has skyrocketed into a multimillion-dollar, self-sustaining industry. It has become a part of the routine experience for organizations following noteworthy attacks against critical infrastructure like the Colonial Pipeline or JBS Foods attacks in 2021.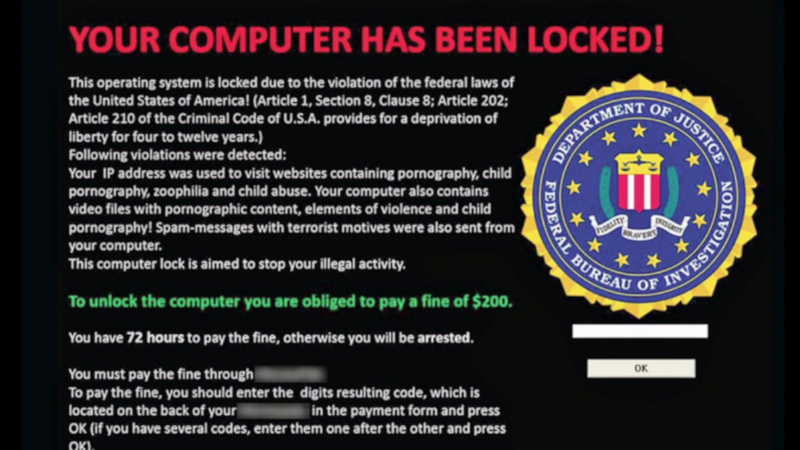 Image Source: Security Boulevard
Underpinning the success of today's ransomware is what's called the ransomware ecosystem. In our latest report, we explore the key players that shape the ransomware ecosystem and the tactics that have helped propel ransomware into the most dominant threat to organizations today
What you'll get from this report:
A better understanding of how the ransomware ecosystem evolved
The most common attack vectors used by the players in the ecosystem
Guidance on how to prepare and defend against ransomware attacks
A list of the vulnerabilities likely to be exploited in ransomware attacks
Get more information
Related Articles
Research Reports
Vulnerability Management
Cybersecurity News You Can Use
Enter your email and never miss timely alerts and security guidance from the experts at Tenable.