Tenable 2022 Threat Landscape Report: Reduce Your Exposure by Tackling Known Vulnerabilities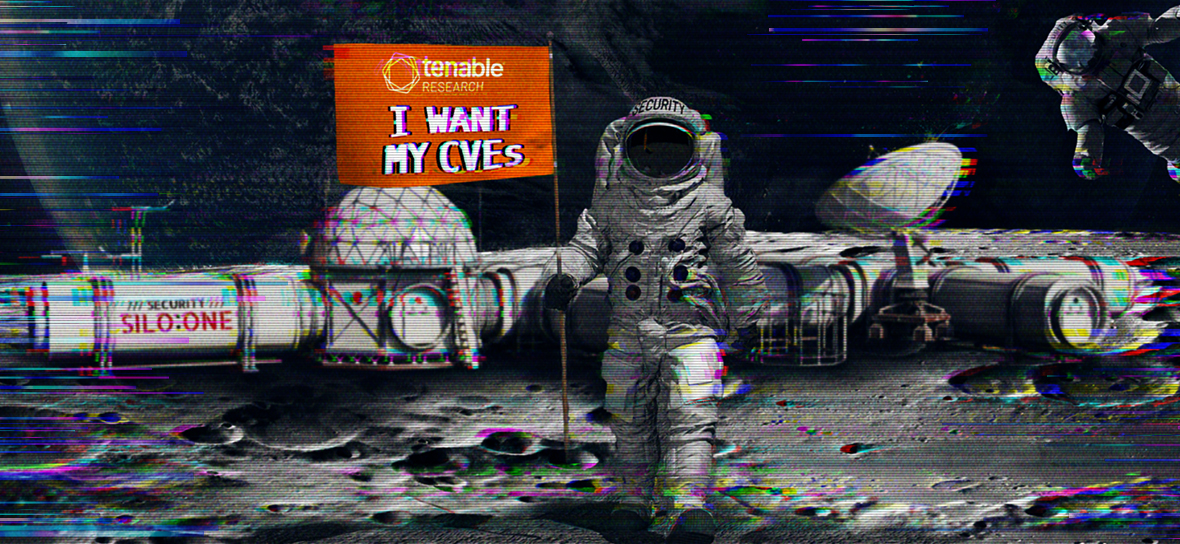 The 2022 Threat Landscape Report — Tenable's annual look at the vulnerabilities and cyberthreats facing security teams — drives home the sheer enormity of the challenges involved in reducing risk. The report provides analysis of the vulnerability landscape, a deep dive into the events that shaped the threat landscape and a detailed breakdown of vulnerabilities sorted by vendor.
Some might find the 65-page report daunting. In reality, as comprehensive as it is, any report of this kind can only hope to represent a segment of the tens of thousands of vulnerabilities security teams are faced with every year. At Tenable, we believe the only way for security professionals to effectively reduce risk is by taking a contextual look at the factors influencing today's complex digital organizations. The Threat Landscape Report is a tool that can aid in that effort.
In the course of its daily work, Tenable's Security Response Team inspects data from hundreds of sources in order to identify events relevant to our customers and the broader cybersecurity industry. From this vantage point, we're able to view the vulnerability and threat landscapes holistically to help security professionals identify the trends that matter most. This contextual view is essential for organizations looking to evolve from a reactive cybersecurity posture to one focusing on preventive and proactive measures.
Cybersecurity organizations are well beyond the point where vulnerability management can be performed in a vacuum. The modern attack surface contains a mix of on-premises and cloud-based infrastructure, complex identity and access management systems and large numbers of web applications and microservices. The broad array of siloed cybersecurity tools and systems organizations have in place is not helping to reduce risk.
Perhaps even more concerning is that known flaws continue to rear their ugly heads year after year.
Over a five-year period from 2018 through 2022, the number of reported CVEs increased at an average annual growth rate of 26.3%. There were 25,112 vulnerabilities reported in 2022 (as of January 9, 2023), which represents a 14.4% increase over the 21,957 reported in 2021 and a 287% increase over the 6,447 reported in 2016. Perhaps even more concerning is that known flaws continue to rear their ugly heads year after year. In fact, known vulnerabilities dating as far back as 2017 were so prominent in our findings that they occupy the top spot in the 2022 list of the top 5 vulnerabilities.
Analyzing the vulnerability landscape alone only tells part of the story. Security professionals also need to understand the threat landscape: how attackers are using those vulnerabilities, along with other tools and tactics, to target enterprises, governments and nonprofits.
A comprehensive view of the landscape is fundamental to building an effective exposure management program — which involves a combination of people, process and technology. Exposure management enables organizations to transcend the limitations of siloed security programs. Building an exposure management program involves bringing together data from tools associated with vulnerability management, web application security, cloud security, identity security, attack path analysis and attack surface management and analyzing it within the context of an organization's unique mix of users and IT, operational technology (OT) and internet of things (IoT) assets. The goal? Having the contextual data needed to execute an ongoing, preventive security program built on risk-based workflows.
To aid in that mission, the 2022 Threat Landscape Report examines:
Significant vulnerabilities disclosed and exploited throughout the year, including how common cloud misconfigurations can affect even tech juggernauts.
The continuous transformations of the ransomware ecosystem and the rise of extortion-only threat groups.
Ongoing risks, vulnerabilities and attacks within the software supply chain.
Tactics used by advanced persistent threat groups to target organizations with cyberespionage as well as disruptive and financially motivated attacks.
Breach factors and the challenges in analyzing breach data, given the limited information available and lack of detailed reporting requirements.
Details of the key vulnerabilities affecting enterprise software.
Five ways to use this report
There are five key ways security professionals can use the findings contained in this report:
Reduce your organization's exposure by identifying and remediating the vulnerabilities and misconfigurations referenced.
Keep attackers at bay by learning how threat actors are breaching organizations and the tactics they're employing to hold organizations and their sensitive data for ransom.
Protect data by examining some of the common ways data breaches occur and what your organization can do to prevent them.
Prioritize the vulnerabilities that are most commonly exploited and maximize the effectiveness of your patching and mitigation strategy.
Broaden your security controls to address cloud and identity misconfigurations that attackers continue to target.
The report also provides four recommendations for actions security professionals can take today to improve their preventive cybersecurity efforts and beef up their exposure management practices.
A peek inside the 2022 Threat Landscape Report
The report is organized into three sections which, taken together, are designed to provide a circumspect view of the year in cybersecurity while making it easy for security professionals to home in on the areas that matter most to their organization.
Section one explores notable events in the vulnerability landscape, including:
The ongoing prominence of Microsoft Exchange Server vulnerabilities in attacks
Log4Shell, notable vulnerabilities and supply chain concerns
Cloud security issues and misconfigurations
Section two explores events that shaped the threat landscape, including:
Nation state activity
The sustained impact of ransomware and the evolution of the ecosystem and tactics
Data breach events and key observations drawn from a compilation of publicly-available data
Section three provides a list of all the vulnerabilities discussed in the report sorted by vendor, so you can quickly home in on the ones that matter most to your organization. We provide a detailed look at more than 170 vulnerabilities affecting more than 30 vendors and open source tools, including Apache, Apple, Atlassian, F5 Networks and Microsoft.
Learn more
Related Articles
Cloud
Exposure Management
Research Reports
Threat Management
Vulnerability Management
Are You Vulnerable to the Latest Exploits?
Enter your email to receive the latest cyber exposure alerts in your inbox.