New Nessus MDM Integration: MobileIron
Nessus now supports the MobileIron mobile device management (MDM) platform. This new support complements Nessus' existing MDM platform support for Apple Profile Manager, Microsoft Exchange via Active Directory, and Good Technology Good for Enterprise.
Tenable and MobileIron customers will be able to connect their Nessus scanners to their Software as a Service (SaaS) or on-premises MobileIron installations and receive mobile operating system (OS) vulnerability information for up to 8,000 enrolled Apple and Android devices. The ability to pull mobile device vulnerabilties is critical to understanding the risks Bring Your Own Devices (BYOD) poses to your organization.
MobileIron Background
MobileIron provides a complete MDM solution for managing applications, content, and the devices themselves. It is available as an on-premises appliance (physical or virtual) and in the cloud in a SaaS model.
The MobileIron platform takes advantage of two techniques for managing devices from multiple vendors:
Mobile applications that leverage a device's MDM capabilities
A secure gateway (MobileIron Sentry) for devices that do not have modern MDM capabilities
Setting Up Nessus with MobileIron
Under the Policies tab, click "New Policy" and choose "Mobile Device Scan":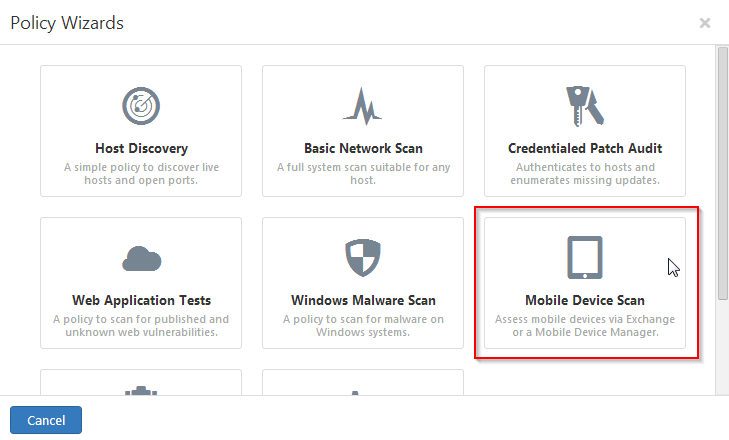 Enter a policy name, and click "Next". Select "MobileIron" from the "Device managers" list, and fill in the required details.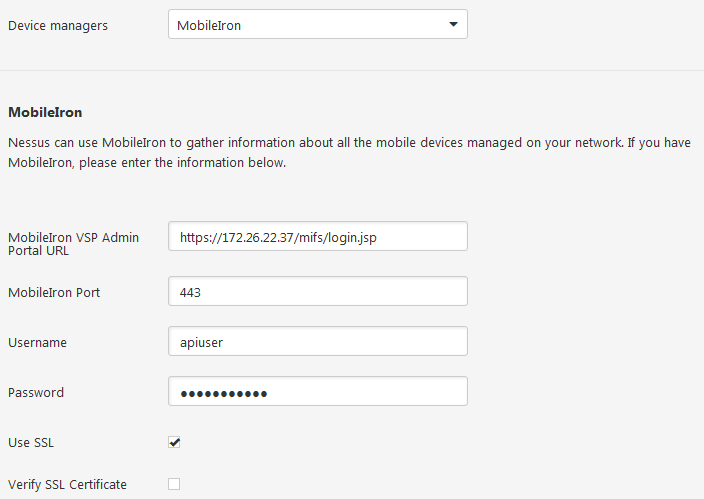 Note: The user provided must have permission to access the API, which can be granted through the MobileIron web-based administration console.
Below is a sample of the output: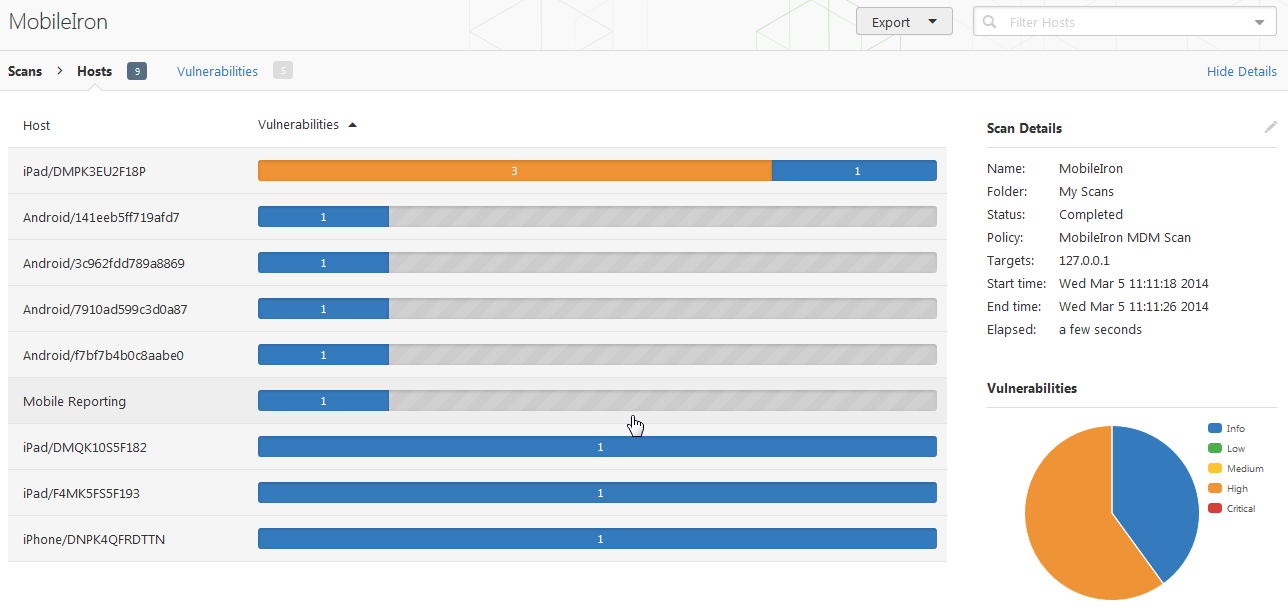 Resources
Special thanks to Alex Weber for his contribution to this post.