Nessus v6 is Now Available
Today Tenable has released Nessus v6 for download. This latest version helps reduce your attack surface by enforcing compliance and system hardening policies. Nessus users can create and customize compliance and security policies while also managing scan results, schedules, and policies.
This Introduction to Nessus v6 video provides an overview of the new features: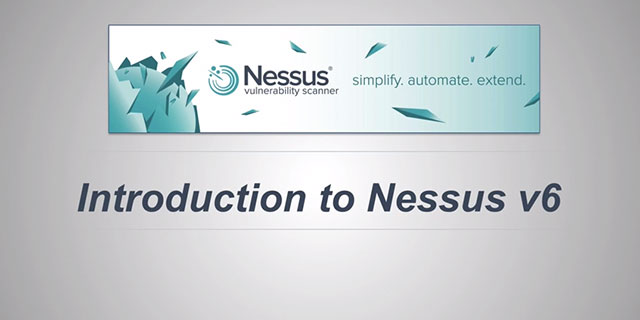 These Nessus v6 features facilitate its use:
Compliance and System Hardening Policies
Version 6 includes over 100 compliance and system hardening policies out of the box, for network gear, firewalls, storage devices, virtualization and cloud platforms, and major operating systems.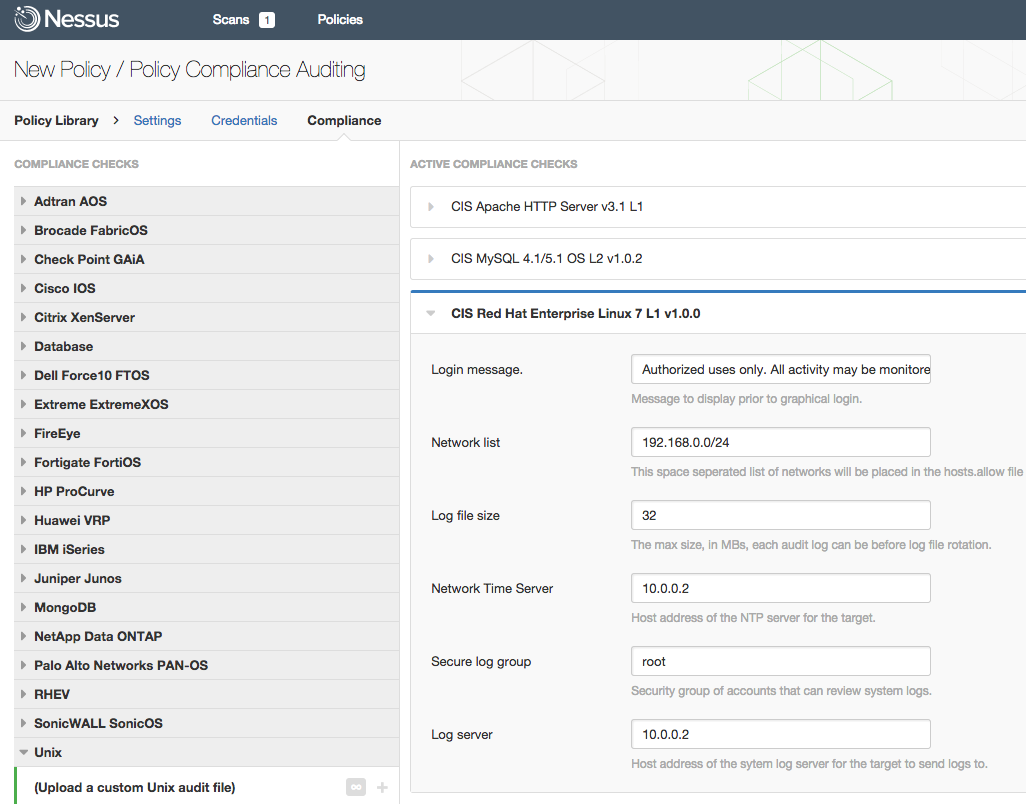 Compliance and system hardening is easier to configure. The new interface lets you select multiple policies to attach to a given scan. You can customize the settings for each policy from within the Nessus v6 interface.
Automatic Updating
Just as the Nessus plugins are automatically downloaded, the Nessus software and UI changes can now be configured for automatic feeds as well. Keeping a Nessus deployment updated just got a whole lot easier.
Policy Editor
A new Scan Policy Editor improves navigation and lets you customize compliance and system hardening policies to match your environment settings and internal compliance standards.
Unified Scan View
Individual scan and schedule views are now replaced by a unified scan view, simplifying the creation and management of scans. Make changes with the Configure option. Select the History tab to preserve and manage previous scan versions.

Selective Host Re-Scanning
Once a scan completes, you can select individual hosts and Launch a re-scan of all hosts ("Default"), specified hosts ("Selected"), or a custom list of hosts ("Custom"). For example, if you've completed a scan of a large network, re-scanning a select list of hosts is easy. Simply select the hosts you want to re-scan and use the Launch menu to initiate a new scan using the existing scan policy.
RESTful API
A new RESTful API makes it easy to integrate Nessus into network security infrastructures. The API includes full documentation and sample code.
Download Nessus v6 Now
Current Nessus customers can update their deployments from the Tenable Support Portal and find answers to common questions in the Nessus v6 FAQ. New customers can download a trial version of Nessus v6 from the Nessus Download page.
Nessus is the industry's most trusted vulnerability scanner on the market today, with over 20,000 customers. Nessus identifies vulnerabilities, reduces risk, and ensures compliance in physical, virtual, mobile, and cloud environments. Nessus features high-speed asset discovery, configuration auditing, target profiling, malware detection, sensitive data discovery, patch management integration, and vulnerability analysis. You can learn more about Nessus on the Nessus homepage.