Microsoft's December 2021 Patch Tuesday Addresses 67 CVEs (CVE-2021-43890)

Microsoft addresses 67 CVEs in its December 2021 Patch Tuesday release, including a zero-day vulnerability that has been exploited in the wild.
7

Critical

60

Important

0

Moderate

0

Low
Microsoft patched 67 CVEs in the December 2021 Patch Tuesday release, including seven rated as critical, and 60 rated as important.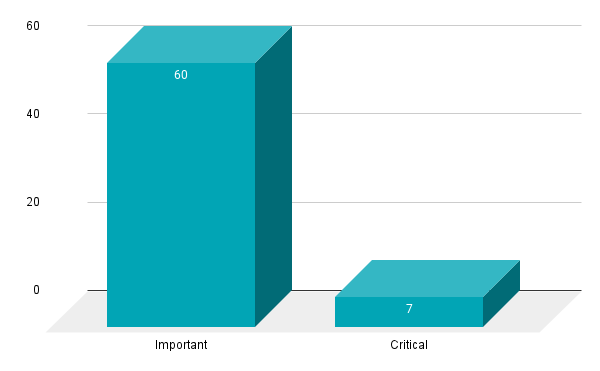 This month's update includes patches for:
Apps
ASP.NET Core & Visual Studio
Azure Bot Framework SDK
BizTalk ESB Toolkit
Internet Storage Name Service
Microsoft Defender for IoT
Microsoft Devices
Microsoft Edge (Chromium-based)
Microsoft Local Security Authority Server (lsasrv)
Microsoft Message Queuing
Microsoft Office
Microsoft Office Access
Microsoft Office Excel
Microsoft Office SharePoint
Microsoft PowerShell
Microsoft Windows Codecs Library
Office Developer Platform
Remote Desktop Client
Role: Windows Fax Service
Role: Windows Hyper-V
Visual Studio Code
Visual Studio Code - WSL Extension
Windows Common Log File System Driver
Windows Digital TV Tuner
Windows DirectX
Windows Encrypting File System (EFS)
Windows Event Tracing
Windows Installer
Windows Kernel
Windows Media
Windows Mobile Device Management
Windows NTFS
Windows Print Spooler Components
Windows Remote Access Connection Manager
Windows Storage
Windows Storage Spaces Controller
Windows SymCrypt
Windows TCP/IP
Windows Update Stack
Remote code execution (RCE) vulnerabilities accounted for 38.3% of the vulnerabilities patched this month, followed by elevation of privilege (EoP) vulnerabilities at 31.3%.
CVE-2021-41333 | Windows Print Spooler Elevation of Privilege Vulnerability
CVE-2021-41333 is an EoP vulnerability in Windows Print Spooler that received a CVSSv3 rating of 7.8 and was marked "Exploitation More Likely." Discovery of this vulnerability is credited to Abdelhamid Naceri with Trend Micro Zero Day Initiative, who is credited with two other vulnerabilities patched this month, and James Forshaw of Google Project Zero. This is just the latest in a series of vulnerabilities disclosed in Windows Print Spooler this year. Given the mass exploitation of prior Print Spooler vulnerabilities, users should apply these patches as soon as possible.
Tenable Solutions
Users can create scans that focus specifically on our Patch Tuesday plugins. From a new advanced scan, in the plugins tab, set an advanced filter for Plugin Name contains December 2021.

With that filter set, click the plugin families to the left and enable each plugin that appears on the right side. Note: If your families on the left say Enabled, then all the plugins in that family are set. Disable the whole family before selecting the individual plugins for this scan. Here's an example from Tenable.io: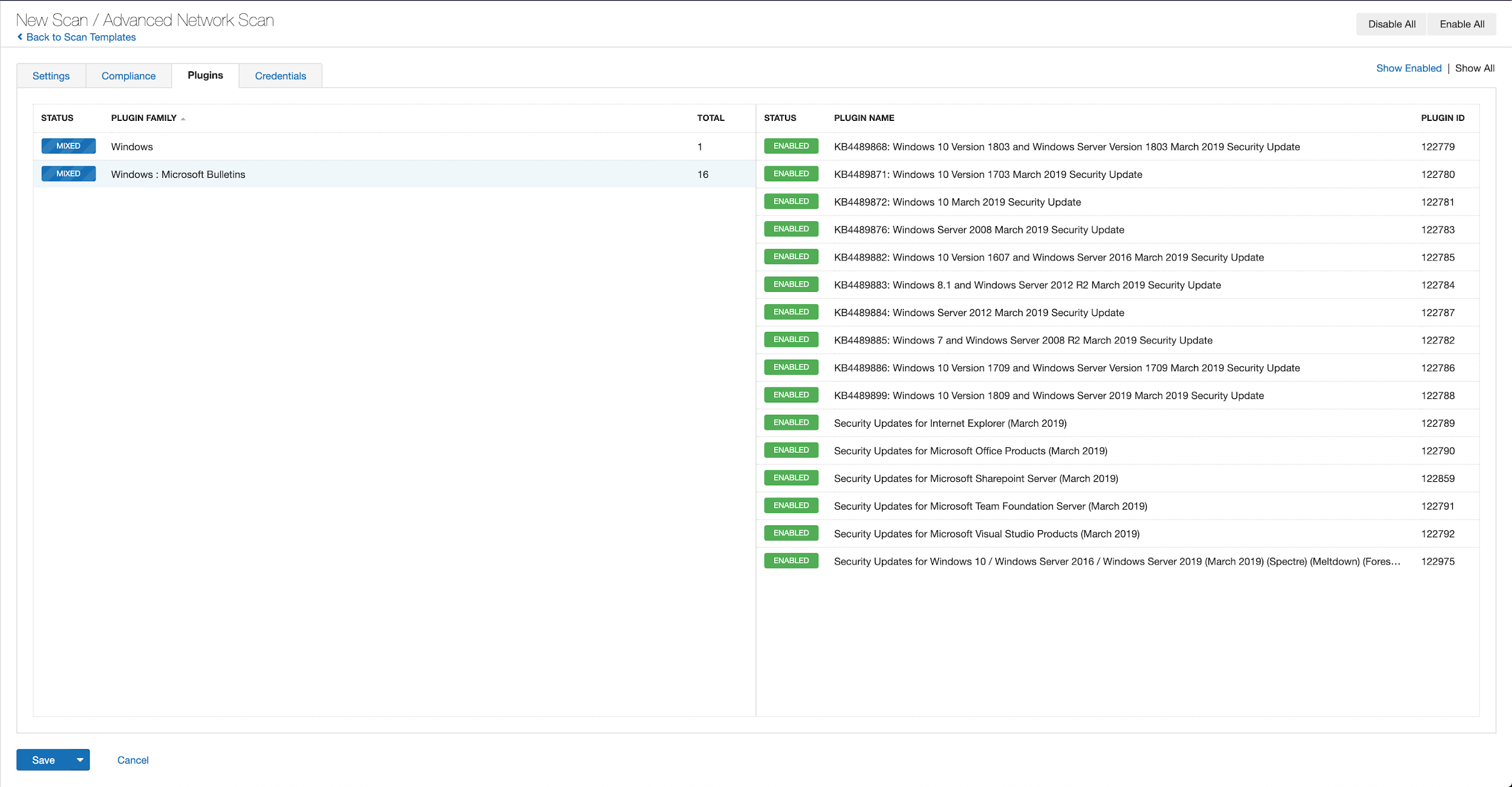 A list of all the plugins released for Tenable's December 2021 Patch Tuesday update can be found here. As always, we recommend patching systems as soon as possible and regularly scanning your environment to identify those systems yet to be patched.
Get more information
Join Tenable's Security Response Team on the Tenable Community.
Learn more about Tenable, the first Cyber Exposure platform for holistic management of your modern attack surface.
Get a free 30-day trial of Tenable.io Vulnerability Management.
Cybersecurity News You Can Use
Enter your email and never miss timely alerts and security guidance from the experts at Tenable.