How to Secure the Grid Against Cyber Threats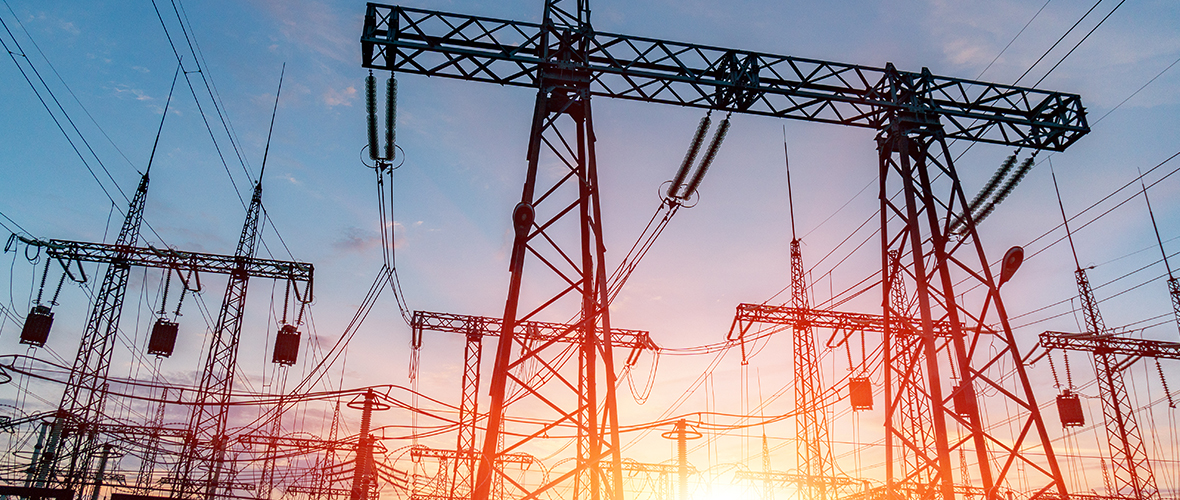 With the rise of cyberattacks targeting critical infrastructure, now is the time for utility providers to modernize their grid security to cover the full IT/OT attack surface. 
On March 5, several U.S.-based grid providers were probed by outside hackers. While there was not a widespread outage as a result of the attack, there were disruptions. In its aftermath, the North American Electric Reliability Corporation (NERC) released a paper that provided recommendations on how providers and generators can address the cyber problem going forward.1 These lessons were confirmed by the former U.S. Director of National Intelligence Dan Coats, who noted that the grid is more vulnerable than we thought and that outsiders are gaining "red button" functionality to potentially shut down the grid at the time of their choosing.
This is not science fiction or an isolated incident. Recent malware attacks have targeted critical infrastructure around the world. In December 2016, Industroyer infiltrated the substation of a Ukrainian electric utility and deprived parts of Kiev of power for up to several hours. The following year, TRISIS targeted a Middle Eastern oil and gas refinery and temporarily disarmed several safety instrumentation systems. Each of these events caused massive outages as a result of an unchallenged attack. This pattern underscores the increasing threat of electronic and computer-based attacks on critical infrastructure.
How we got here
For years, utility companies have been digitizing their power plants and grids to enhance efficiency, reduce costs and ensure regulatory compliance. This has resulted in a convergence of their once separate operational technology (OT) and information technology (IT) environments. Moreover, the growing adoption of smart grid technologies and distributed energy resources has increased the need for interconnectivity. 
As OT networks increasingly integrate with IT, the attack surface and attack vectors for potential cyberattacks continues to expand. More providers have migrated to universal TCP/IP standards such as IEC 61850 and IEC 104 that create potentially result in a more "frictionless" way for attacks to migrate from provider to provider. As power grids become smarter, more connected, and more targeted for attacks, utilities need to rethink their cybersecurity strategies.
What to do
To effectively secure grid environments, it is essential to go beyond compliance recommendations, which should always be considered a minimum standard. Some crucial elements should include:
Gain full visibility and control - Attacks should be identified long before the last mile. Timely detection requires constant monitoring of traffic anywhere in the network, including at the substation bus itself. Event reports should be clearly understood and incorporate enough situational awareness to discern if the breach was malicious for grid-specific environments or part of regular operations. Comprehensive visibility eliminates potential attacks before they begin migrating across the interconnected grid infrastructure. This can be achieved by leveraging a multi-threat detection engine encompassing policy, anomaly and signature-based detection.
Identify every instance of physical tampering: Unlike traditional IT networks, grid topologies are by design geographically distributed. Substations or remote facilities are usually the least protected yet may be the prime entry point for an attack. Security solutions must not only listen to the network but also query individual devices at all locations to identify if any changes have been performed. It is especially important to be able to query all intelligent electronic devices (IEDs) in the network as they control regular grid operations. This is in addition to servers, workstations, networking equipment, gateways, and any other devices. For locations where it is impossible or impractical to deploy physical appliances, cloud-based OT security can be deployed to ensure comprehensive security across the entire environment.
Manage your assets – Grid environments tend to have large and interconnected infrastructures. Many different devices are spread across a vast area and sometimes across several networks. Networks generally have multiple generations of devices as well as a variety of makes and models. Operators need a solution that provides a real-time accounting of what is on the network – such as IEDs, energy management system (EMS) servers, GPS time servers, protection devices, etc. – down to the patch levels and firmware information. Extensive asset audits allow you to pinpoint devices that need to be addressed if a common vulnerability and exposure (CVE) is issued; they can also help identify devices that are in need of maintenance or replacement.
Looking ahead
If you want to learn more about specific challenges that power and utility providers are facing, as well as some of the ways that Tenable can help address them, download our whitepaper, "A Practical Guide for Building an Effective Cybersecurity Strategy for Your Power Grid."
1. "Lesson Learned: Risks Posed by Firewall Firmware Vulnerabilities," NERC, September 2019
Related Articles
OT Security
Risk-based Vulnerability Management
Vulnerability Management
Are You Vulnerable to the Latest Exploits?
Enter your email to receive the latest cyber exposure alerts in your inbox.