Come Join Tenable!
Tenable Network Security is an exciting place to work with lots of opportunities and careers in cyber security, vulnerability analysis and helping our customers defend their networks. We're looking for lots of smart and talented people in a variety of disciplines to keep improving our solutions. I'm dedicating an entire blog post to talk about where we work, who we work for and what types of challenges we help our customers overcome each day. If you have interest in working at Tenable or want to recommend us to others, please visit our new careers page.
Where does Tenable work?
We are based in the U.S.A. on the east coast, but have employees all over the world.
We're headquartered in Columbia, Maryland, right off Interstate 95. If you're driving from Baltimore towards D.C. or Fort Meade, you can see our office just after you cross the exit for Route 175. Below is a picture of our new office we recently moved into.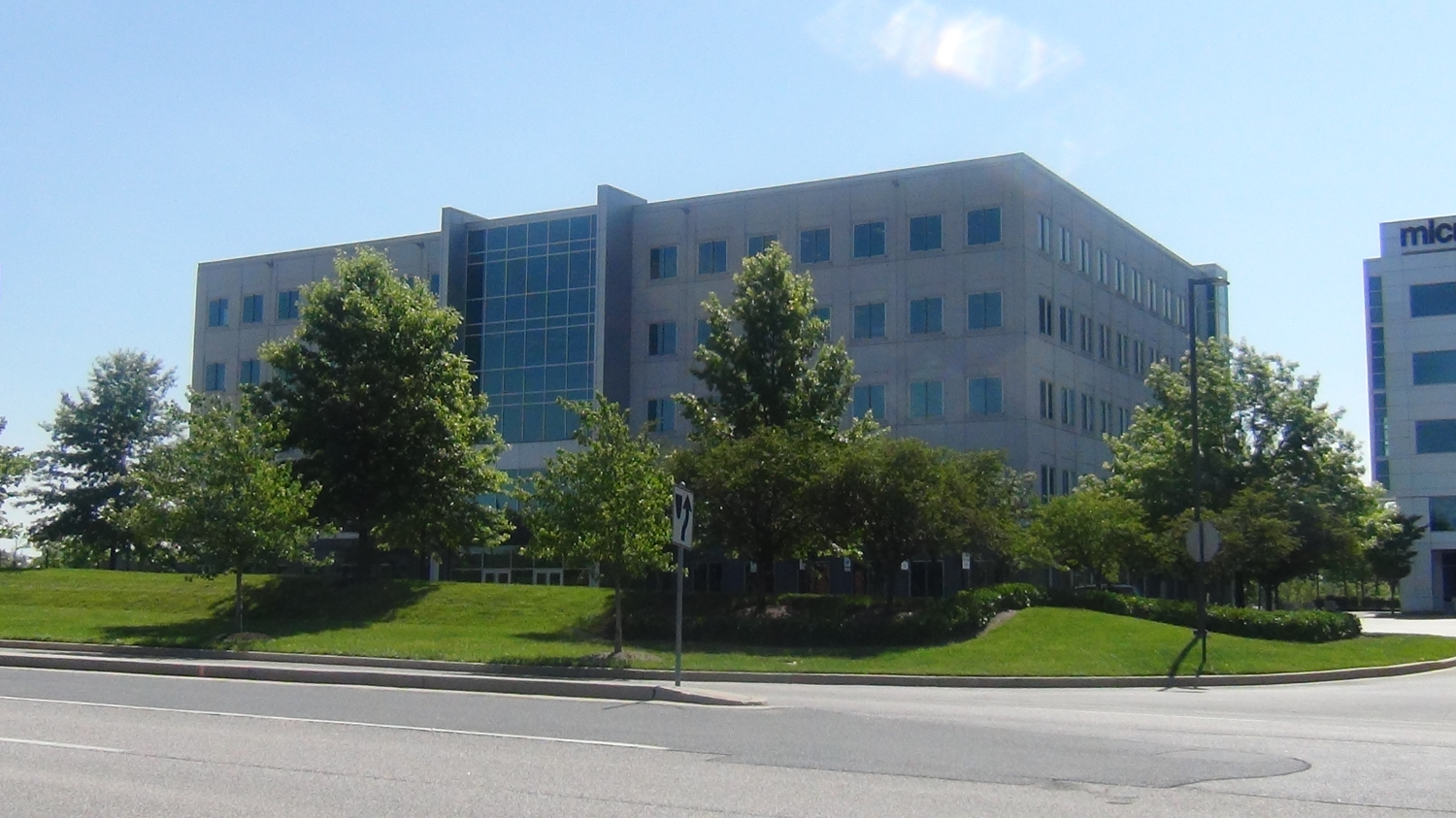 This office hosts the majority of our marketing, development, support, and sales teams.
A significant portion of our company is located throughout the USA as well as Asia, Canada and Europe. Much of our research and documentation teams are spread across the U.S.A. This map below shows various cities and states we have employees performing important tasks, development and research for Tenable.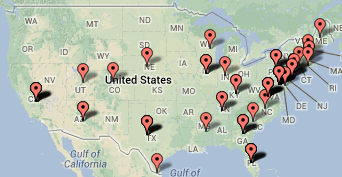 We also have sales, channel, and marketing teams in California, Singapore, Germany and London. There's also a significant presence in both Washington D.C. and New York City.
Who do we work for?
From my office, I can see the city of Baltimore,

Baltimore Gas and Electric's power generation facility,

and the National Security Agency (NSA).

These are very fitting landmarks for Tenable, since we are the world-premier vulnerability management company with thousands of customers across finance, business, critical infrastructure, and civilian and military government organizations. Tenable helps organizations in each of these sectors deal with compliance, security, theft of intellectual property, and increasingly, cyber threats from nation states and terrorists.
We need help working on tough problems!
Tenable is tackling tough problems in the vulnerability, mobile, cloud, malware, and virtualization spaces. Nessus is the standard vulnerability scanner used by most organizations, consultants, and managed security providers. It has stayed relevant for the past 15 years through continuous investment into its features and functions. Tenable is also the only company that can take your enterprise network traffic and logs and turn it into actionable vulnerability and situational awareness.
And we're just getting started! In the past year, Tenable has raised $50m from Accel Partners, deployed our solutions across the U.S. Department of Defense, embarked on a strategic relationship with In-Q-Tel, and signed a distribution agreement with Ingram Micro. Much of our hard work was recognized by SC Magazine, who awarded Tenable with an Excellence Award for Best Enterprise Security Solution.
How can you help?
We're looking for the best candidates to help Tenable grow in all areas, including:
Training - Develop courses, record and produce online courses, and instruct students.
Marketing - Write content for the web, brief analysts and speak at tradeshows.
Support - Help Nessus users run scans, as well as assist CIOs plan their information strategy for the next five years.
Vulnerability Research - Track the latest vulnerabilities, compliance standards and malware.
Programmers - Do you speak C/C++, Ruby, or PHP?
Web Design - All of our products have HTML user interfaces, and we need to keep them looking great on web browsers and mobile devices.
Sales - We have a very professional sales team balanced with security industry veterans, technical sales engineers, and an energetic inside team.
Channel Support - Tenable is channel friendly. We integrate with every major OS, network, security, and anti-virus solution, which creates tremendous channel opportunity!
What's in it for you?
Tenable employees have a great deal of pride and satisfaction in knowing that what we do at Tenable helps protect our customers from evil forces on the Internet. The solutions we make save countless hours of manual, intensive security-auditing labor and prevent costly incidents that can damage careers, brands, and productivity.
Tenable offers very competitive benefits, career growth, and the chance to work with the very top talent in the computer security field, both at our customers and here at Tenable. We're also engaged in the local community and sponsor a wide variety of security and charitable events.
Where do you apply?
We maintain a Careers page on our website, plus LinkedIn and Facebook pages which highlight open positions. A key to our past and future success was being opportunistic and hiring the best talent we can find. If you see us speaking, sponsoring, or hosting an event near you, please say hello and see if you can join us at Tenable.
Are You Vulnerable to the Latest Exploits?
Enter your email to receive the latest cyber exposure alerts in your inbox.