Announcing the New Nessus HTML5 UI - v2.0
Tenable is excited to announce a new release of the Nessus vulnerability scanner user interface (UI)! This is a major update which provides several new features and enhancements, including:
A redesigned user interface and usability improvements to enhance scan scheduling, processing, and analysis.
Policy creation wizards to make even the most sophisticated scans easy to configure.
Redesigned User Interface
The new Nessus UI makes it simple to find and filter vulnerability scan results, quickly see the status of running scans, and easily manage large amounts of scan data. In addition, the new UI's responsive design scales to fit the screen size of any computer, smartphone, or tablet. The following video explores some of the new UI improvements:
Specifically, some of the new UI features include:
Folders to store scan results – Organize scan results in customized folders, making it easy to locate specific scans and consolidate like vulnerability data.
Sort hosts by compliance – Compliance status is integrated into your scan results, making it easy to see the compliance check pass/fail ratio and quantities for each host.
One-click metadata access – Host, plugin, and scan information with recommendation and error notes is now easily accessible from within the scan window, putting relevant details right at your fingertips to aid with scan failure and vulnerability investigations.

The details window displays further details about the host for quick access to additional scan result details.
Policy Creation Wizards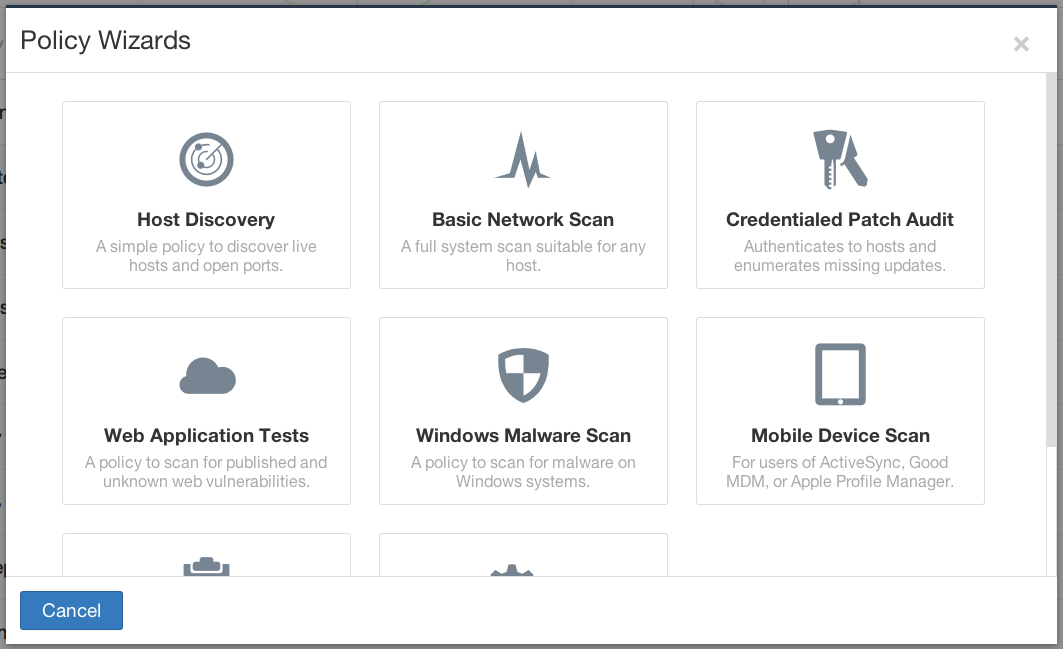 With eight new policy creation wizards, including Credentialed Patch Audit, Windows Malware Scan, Mobile Device Scan, Prepare for PCI DSS Audits, and more, Nessus prompts users for the information needed to quickly and easily find specific vulnerabilities in select systems and applications. The wizards allow less experienced Nessus users to quickly configure accurate and complete scans. The following video provides a tutorial on how to use the new policy creation wizards:
Getting the New Nessus UI
Users will receive the new user interface free of charge when their scanner's plugins are updated. Further information can be found in the in the Nessus 5.2 HTML5 User Guide.
Nessus and Nessus Perimeter Service customers: Please contact Tenable Support (support -at- tenable.com) with any questions regarding the user interface. Users may also visit the Tenable Discussions Forum for more information.
Cybersecurity News You Can Use
Enter your email and never miss timely alerts and security guidance from the experts at Tenable.