White Paper
The Top 10 AD Security Questions CISOs Must Ask
More questions, less crises.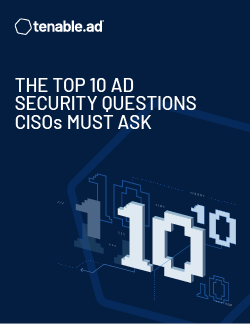 Which 10 questions should your CISO be asking security vendors? Get the Microsoft MVP-approved guide to learn before you sign the dotted line.
The questions to ask AD security vendors before buying
The benefits of real-time AD attack detection
Which product integrations you should demand
Start reading the free guide.
Tenable Identity Exposure