Whitepaper
The Three Colors of SolarWinds
An attack that will live in security infamy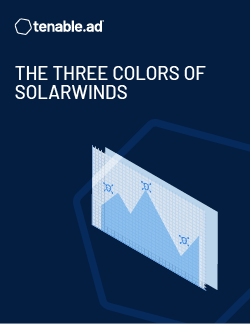 2020 was marred by one of the most complete attacks in the history of cybersecurity. Whether we label it SolarWinds, Orion, or SunBurst, the aftermath has shone the spotlight on the fragility of IT defenses in the face of an organized attack.
Microsoft MVP Sylvain Cortes breaks down this historic cyberattack.
Start reading the free analysis.
Tenable Identity Exposure