Whitepaper
SolarWinds: Hard Lessons, Actions to Harden
A security pandemic.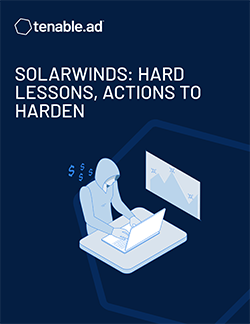 The buzz around the SolarWinds breach sounds more like a hurricane. Get the guide from Microsoft MVP Derek Melber to learn what it means for your Active Directory security.
Key details of the attack
3 mission critical lessons to prevent the same fate
12 actions to take now
Start reading the free guide.
Tenable Identity Exposure