Whitepaper
SANS Whitepaper: A Guide to Managing Cloud Security
How to gain full visibility into your cloud infrastructure.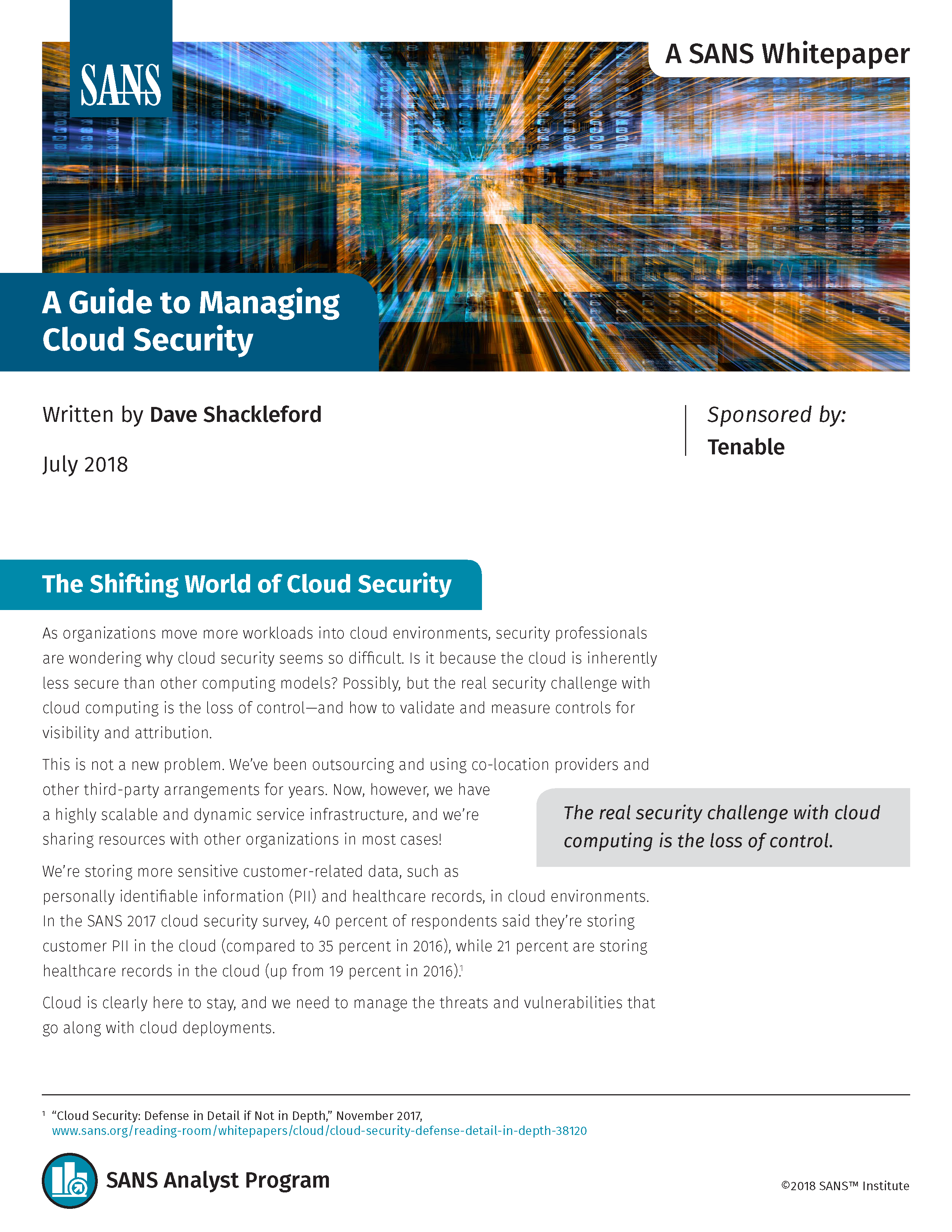 Why is cloud security so difficult to manage? Here's one key reason: "The real security challenge with cloud computing is the loss of control – and how to validate and measure controls for visibility and attribution," writes Dave Shackleford, SANS analyst and instructor.
In A Guide to Managing Cloud Security, Shackleford explains how you can:
Identify vulnerabilities in a hybrid or off-premises model with more cloud-native approaches
Understand the "infrastructure as code" model of DevOps
Assess threats and protect your data and assets in your cloud infrastructure
According to a SANS survey, 41% of organizations have adapted (or are adapting) their vulnerability management strategy to a cloud environment. And while many core concepts of vulnerability and threat management remain the same in cloud deployments, there are major differences. So, which should you consider when operating in a hybrid or public cloud deployment model?
Find out – download the whitepaper now.
Author:
Dave Shackleford
SANS Analyst, Instructor and Founder, Voodoo Security
Analyst Relations
Cloud
Vulnerability Management