Whitepaper
Insider Threat: The Enemy Within
Bandages don't fix breaches.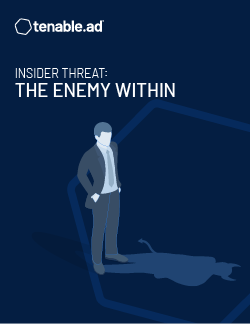 There are 4 employees who can bring your IT infrastructure to its knees. Here's the counterpunch. Get the guide by Microsoft MVP Sylvain Cortes to defend against the insider threats on your payroll.
The 4 employees who can destroy your organization
The 12-step AD attack model insider threats exploit
The 3 pillars of a rock-solid IT defense
Start reading the free guide.