White Paper
How to Migrate to Office 365 the Secure Way
Office 365 & Active Directory. A window of opportunity. For hackers.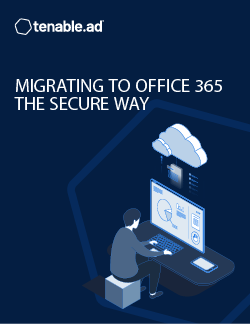 Migrating data and extending user identities to the cloud is risky. Managing your team's access to Office 365 through Active Directory is no exception. Get the guide to migrate the secure way.
3 ways to protect on-premise Windows Server AD
3 methods to safely manage access to Office 365 with AD
5 native Microsoft tools to mitigate Office 365 risks
Start reading the free guide.
Tenable Identity Exposure