Whitepaper
3 Things You Need to Know About Prioritizing Vulnerabilities
Last year, 16,500 new vulnerabilities were disclosed – a marked spike from 15,038 vulnerabilities in 2017. On top of that, the majority of these vulnerabilities were categorized as high or critical based on the industry-standard Common Vulnerability Scoring System (CVSS).
With the number of vulnerabilities on the rise, and their severity increasing, how can you identify the biggest cyber threats to your business – and know what to fix first?
Download the "3 Things You Need to Know About Prioritizing Vulnerabilities" ebook now to:
Discover the 3 critical steps to building an effective vulnerability remediation plan
Explore the pitfalls of popular prioritization approaches
Learn next steps you can take today to dramatically reduce the list of vulnerabilities you need to remediate
If you're looking for answers to questions like "Where should we prioritize based on risk?" and "Which vulnerabilities are likeliest to be exploited?" this quick read is an excellent way to get started. Download the free ebook now.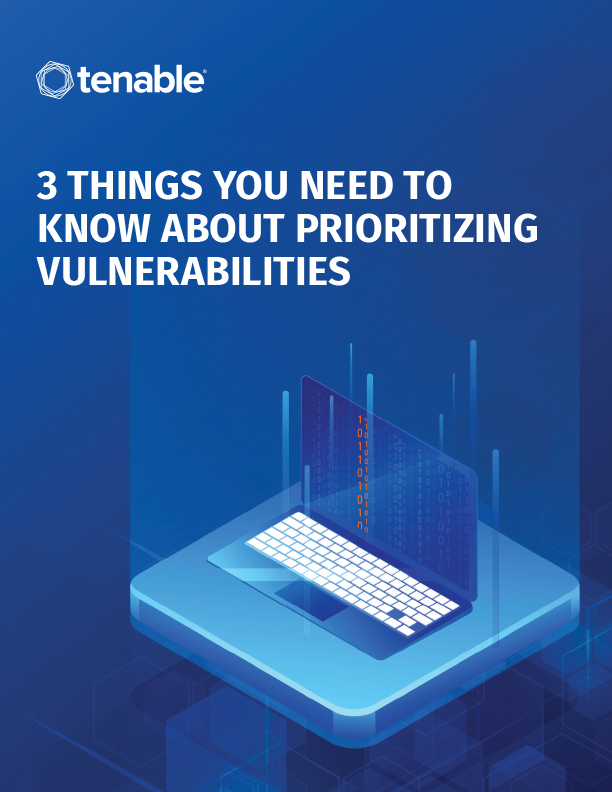 Predictive Prioritization
Tenable Security Center
Tenable Security Center Plus