On-Demand Webinar
A Cyber Pro's Guide to Practical, Proactive Cybersecurity: Anticipate Attacks & Stay Ahead of the Bad Guys with Tenable Attack Path Analysis and ExposureAI
On-Demand
Learn how Tenable Attack Path Analysis, combined with the generative AI capabilities will provide unmatched insights to help you stay ahead of emerging threats.
Chances are your security team is struggling to protect an ever-expanding attack surface from a continually evolving array of threats. Even with advanced tooling, making sense of asset and exposure data can be overwhelming. You need a way to get ahead of the threats and streamline your analysis to make swift, smart decisions – and now you can.
Check out this on-demand webinar exploring how Tenable Attack Path Analysis and ExposureAI give you the data and insights needed to stay ahead of attackers and proactively protect your enterprise. Through discussion and demonstration, topics covered include:
Breaking free from siloed security data and gaining complete visibility to proactively assess exposures, prioritize actions and visualize relationships across your entire attack surface
How Tenable uses generative AI to summarize and explain the most complex attack paths, and also provide step-by-step mitigation guidance
Leveraging Tenable Research and pre-built policies to detect ransomware threats head-on
Who should attend?
Cybersecurity and IT professionals committed to staying ahead of evolving threats and strengthening their organization's overall cybersecurity posture.
Register and watch on-demand now.
Speakers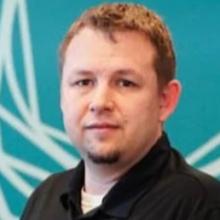 James Davies
Senior Security Engineer, Tenable
Nicholas Weeks
Senior Product Marketing Manager, Tenable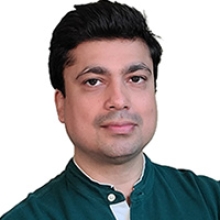 Om Moolchandani
Senior Director, Engineering, Tenable
Watch On-Demand Now.