On-Demand Webinar
Continuously Detect & Prevent Active Directory-Based Attacks Across On-Prem and Hybrid Environments: Your Guide to Identity-Aware Exposure Management
Active Directory
Exposure Management
Tenable One
Tenable Identity Exposure
On-Demand
Check out this on-demand webinar to learn how you can reduce identity risk, while boosting preventative security measures and implementation efficiency.
Quantifying and correlating risk and exposure across all your enterprise systems is extremely difficult and time-consuming. At the same time, threat actors are one identity vulnerability away from compromising your environment. Having the ability to proactively safeguard identities across on-prem and cloud is essential for preventing attacks – rather than cleaning up the aftermath. How can you make this happen?
For guidance and answers, join Tenable identity security experts for an on-demand webinar exploring how you can discover and prioritize weaknesses within your Active Directory domains, and then reduce your identity exposure with step-by-step remediation guidance.
Topics covered will include:
How you can incorporate identity-aware security to visualize threats and improve exposure management
Achieving continuous assessment of identity systems to advance your Zero-Trust journey
Key capabilities of Tenable Identity Exposure for securing on-prem and Azure Active Directory
Who should attend?
Cybersecurity and IT professionals responsible for administering and protecting Active Directory environments from exploitation and cyber attack.
Register and watch on-demand now.
Speakers
Charles Moore
Director of Product Marketing, Tenable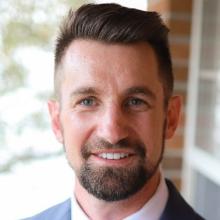 Tim Oroszi
Senior Security Engineer, Tenable
Watch On-Demand Now.