Public Sector
Mission Critical Cybersecurity Solutions for
Federal, State and Local Governments
Federal, state and local government agencies are increasingly attractive targets for cyber adversaries, who continue to grow bolder, more proficient and better funded over time. Government agencies are under extraordinary pressure to maintain constant vigilance against cyber threats and attacks, establishing robust information security defenses, while demonstrating compliance with numerous regulations and standards.
Tenable solutions enable federal, state, and local government agencies, and the system integrators that support them, to effectively manage risk and reduce the attack surface by identifying, monitoring, and prioritizing vulnerabilities across the entire network — including on-premises, cloud, mobile and virtual environments.  Tenable solutions are also essential for protecting critical infrastructure and related Operational Technology.
Spotlight On
Tenable solutions for the U.S. Federal Government
Automate Vulnerability & Compliance Management
Tenable enables government agencies to discover, assess and automate compliance and audit reporting to help them mitigate vulnerabilities in their computing infrastructure. Agencies can automate audit processes to establish and demonstrate compliance with HIPAA, PCI DSS, FISMA, Federal IRS Publication 1075, CJIS security policy and many other regulations.
Enhance Laptop and Mobile Device Security
Tenable provides government agencies with the visibility and critical context they need to mitigate the risks introduced by laptops, mobile and BYOD (bring your own devices). We offer active scanning, agents, and passive network monitoring to discover and assess laptop vulnerabilities, find rogue mobile devices on the network, identify policy violations and user productivity drains. Integrated with mobile device management (MDM) solutions, our solutions assess the possibilities of exposure, and loss resulting from such transient mobile devices.
Protect Critical Infrastructure
Organizations with Industrial Control Systems (ICS) and Supervisory Control and Data Acquisition (SCADA) systems must protect themselves from rapidly increasing threats and cyberattacks – and at the same time, maintain compliance with strict regulatory requirements. Tenable solutions help ensure the safety of critical infrastructure by discovering and continuously monitoring for vulnerabilities and threats, as well as ICS and SCADA system compliance and security issues. For more information and to download our whitepaper on SCADA network security monitoring, click here.
Federal Government
True Continuous Monitoring
The National Institute of Standards and Technology (NIST) requires federal agencies to implement continuous monitoring and risk-based decision making. Tenable provides market-defining continuous monitoring capabilities, providing a unique combination of visibility and reporting through the use of patented technologies.
The U.S. Defense Information Security Agency (DISA) selected Tenable as the Assured Compliance Assessment Solution (ACAS) for the Department of Defense (DoD).
To learn more about U.S. Federal Government solutions:
Visit the U.S. Federal webpage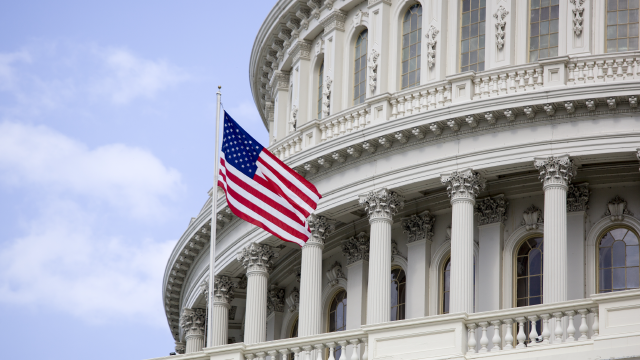 State & Local Government
Deploy a Shared Services Model
A security shared services model streamlines operations and reduces costs, while reducing risk and enhancing compliance with security guidelines, controls and regulations. Tenable enables shared services for vulnerability and compliance management with role-based access, user-based modeling and reporting, asset grouping and built-in analytics and automation capabilities.
Learn more:
Comply With CJIS & FTI Standards
Many state and local government agencies are required to comply with the CJIS (Criminal Justice Information Services) and FTI (Federal Taxpayer Information) standards in order to handle sensitive information. Tenable provides full network awareness to assist with discovery, assessment and reporting so agencies can take action to manage risk and ensure compliance with the CJIS and FTI standards.
Resources:
Cyber Hygiene Campaign
In conjunction with the National Governors Association (NGA) Governors Homeland Security Advisors Council, the Center for Internet Security and the Council on CyberSecurity launched a security awareness initiative called the "Cyber Hygiene Campaign." With continuous monitoring, Tenable is uniquely positioned to help meet the campaign's top five priorities for better cyber health.
Resources:
Health Direct - Australia
HealthDirect Australia, a public company limited by shares, delivers comprehensive health services wholly or jointly funded by federal, state and territory governments. To provide its services, HealthDirect Australia contracts directly with health providers, developing and managing governance structures to ensure all services are provided competently and safely.
Focus on the government
Many new emerging legislative initiatives focus on cybersecurity, sharing vulnerability information and notifying the public when a breach occurs. These have impact to all levels of government — from country/national to state/provincial and local levels.