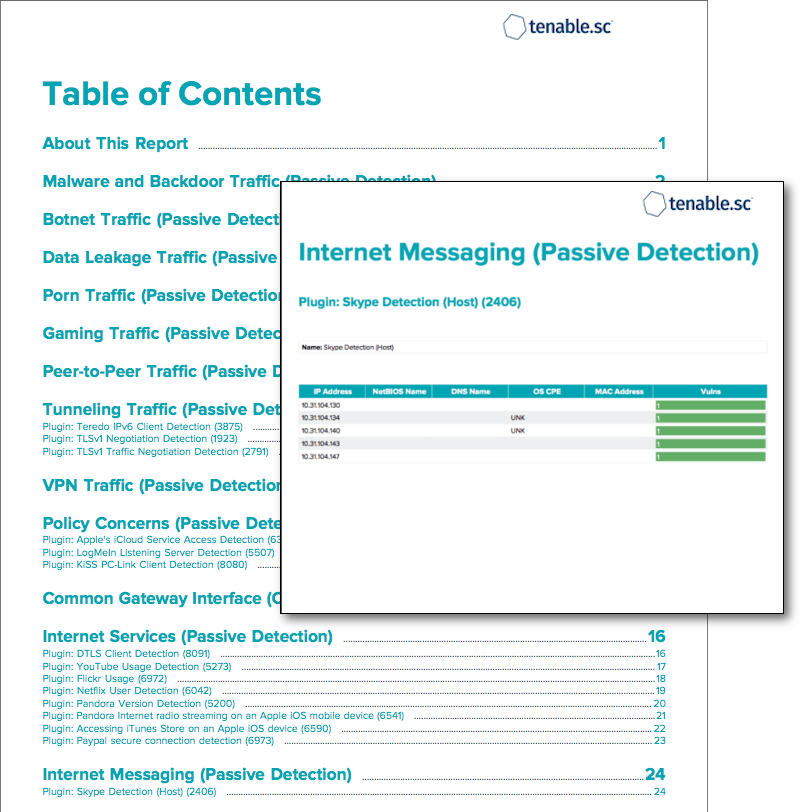 This report presents network traffic passively detected by the Nessus Network Monitor (NNM).
Each chapter of the report presents a category of passively detected traffic. Within each chapter, the most critical detections are listed first. Details on the hosts affected are shown for each detection.
Included are chapters for observed malware/backdoor traffic, botnet traffic, gaming traffic, peer-to-peer traffic, data leakage, Internet messaging, non-standard traffic, and more. Also included are chapters for traffic that might cause policy or CGI (Common Gateway Interface) concerns.
The report is available in the Tenable.sc Feed, a comprehensive collection of dashboards, reports, assurance report cards and assets. The report can be easily located in the Tenable.sc Feed under the category Monitoring. The report requirements are:
Tenable.sc 4.7
NNM 5.11.0