Web Application Scanning
Tenable.io Web Application Scanning safely, accurately and automatically scans your web applications, providing deep visibility into vulnerabilities and valuable context to prioritize remediation.
Free Trial
Buy Now
Prevent Web Application Blind Spots with Confidence
Application security leaders are under pressure to keep up with the pace and change of their business. Web applications are becoming increasingly complex with update frequencies now measured in weeks, not months. You need assurance that the vulnerabilities your developers are remediating are those with the highest priority to the organization.
Automated and Accurate Web Application Scanning
Tenable.io Web Application Scanning delivers safe and automated vulnerability scanning that covers your entire online portfolio. Through comprehensive and accurate web application scanning as part of a complete vulnerability management solution, you can see and manage your security exposure across all types of assets and fully protect your organization.
Download the Data Sheet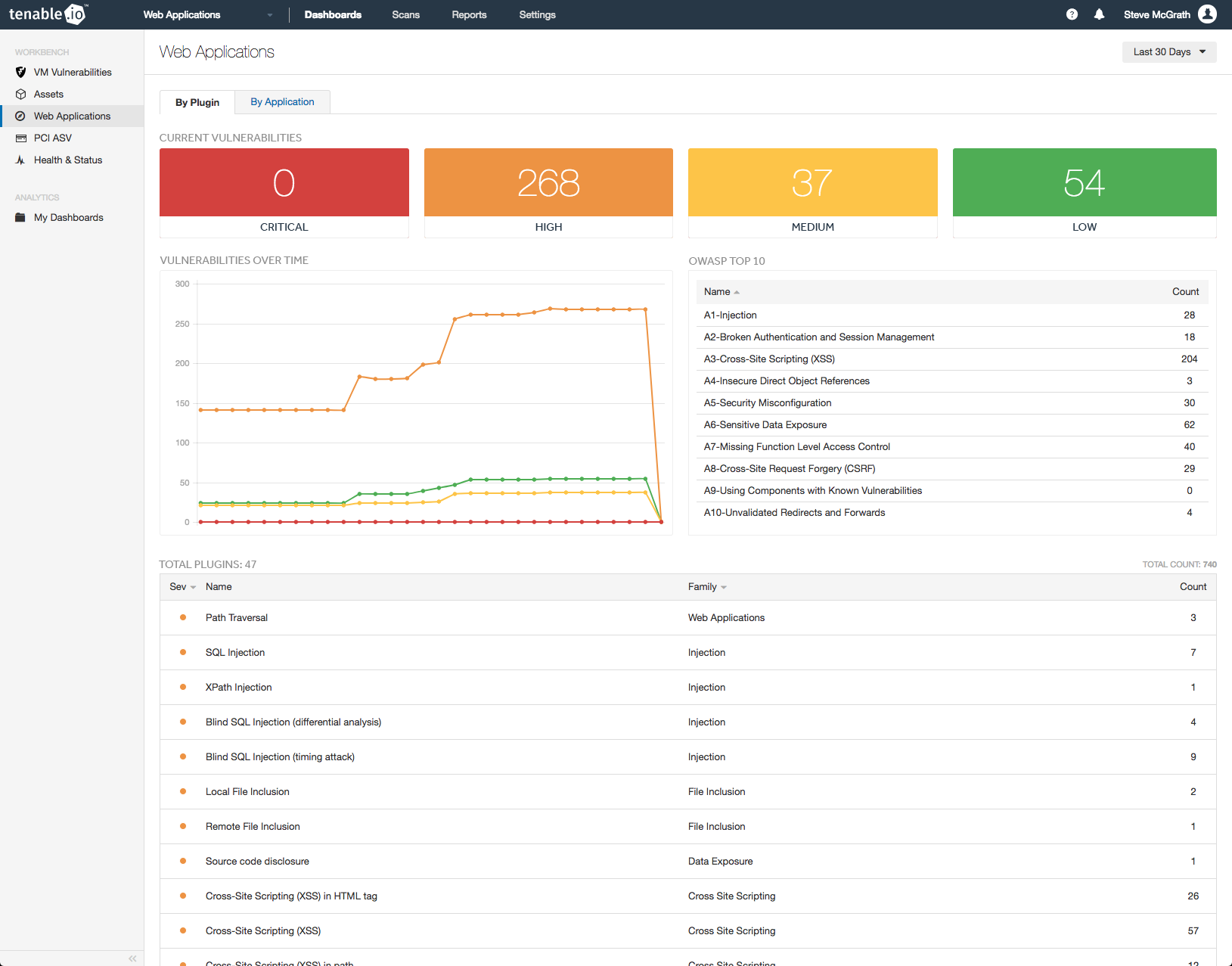 KEY FEATURES
Enterprise Visibility
Understand the sitemap and layout of your web applications so you can see and assess your web applications globally.
Scan Safely
Define parts of critical web applications that are safe to scan, and define other parts that should never be scanned, in order to prevent performance latency and disruptions.
Automate Scans
Enable highly automated, no-touch scans for continuous protection. Easily define the frequency and timing parameters for automatic testing.
Protect Dynamic Apps
Scan your HTML5 and AJAX web applications, along with traditional HTML apps. Provide broad coverage to help you get the job done and avoid blind spots.
Unified View
Eliminate gaps and inconsistencies that come with managing multiple, siloed solutions. See and manage the results in one place to get a continuously updated view of all assets and vulnerabilities to fully protect your organization.
BENEFITS FOR Security Teams
Reduce administration costs
Understand your security risk without the manual effort and time otherwise needed.
Certainty for fast developer remediation
Deliver highly accurate, actionable scan results with minimal false positives and negatives.
Reduce product sprawl
Understand your true risk across all types of assets without complexity or product sprawl.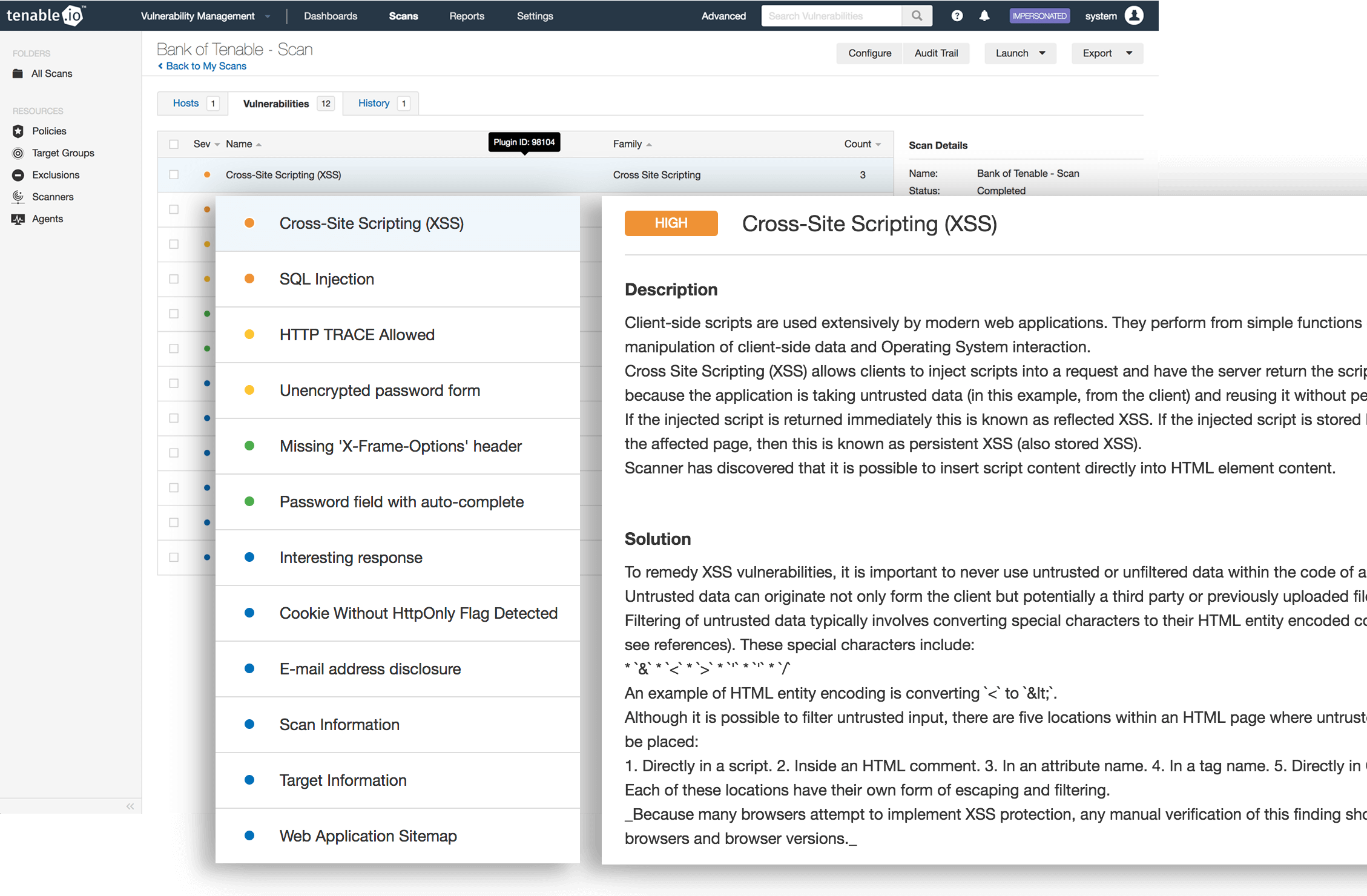 Explore more Tenable.IO Applications