Accurately identify, investigate and prioritize vulnerabilities.

Managed in the Cloud.
Tenable.io® provides the actionable and accurate data you need to identify, investigate, and prioritize the remediation of vulnerabilities and misconfigurations in your modern IT environment.
Try for Free
Buy Now
PREDICTIVE PRIORITIZATION IS NOW AVAILABLE ON TENABLE.IO!
Reduce the number of vulnerabilities requiring immediate attention by 97%. Predictive Prioritization enables you to zero in on remediating the vulnerabilities that matter most.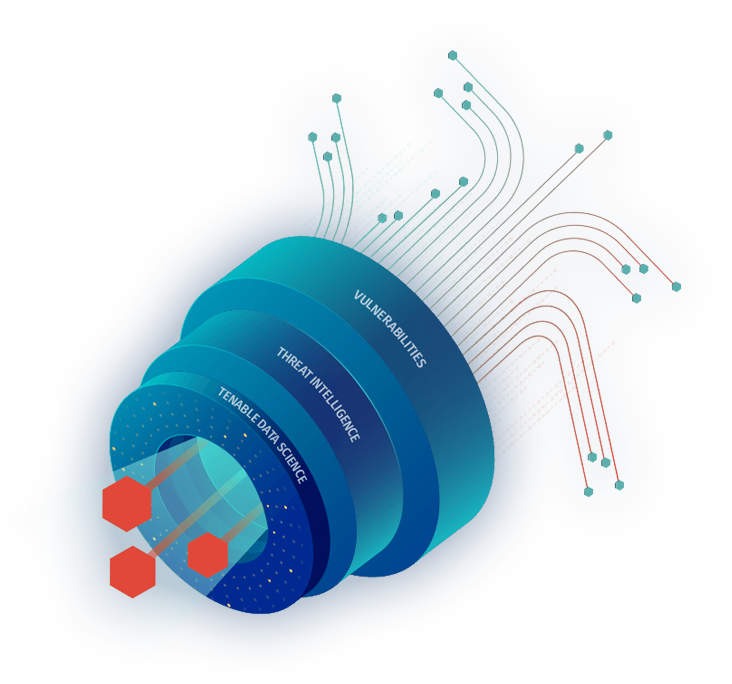 Don't Get Left Behind
Your IT landscape is rapidly evolving, and your vulnerability management strategy needs to evolve too. Organizations are embracing new virtual and cloud assets such as containers. Mobile devices increasingly come and go from networks. Periodic scanning of traditional assets is no longer enough to deliver the necessary visibility and insight.
Vulnerability Management for Modern IT
Tenable.io provides the most accurate information about all your assets and vulnerabilities in your ever-changing IT environment. Available as a cloud-delivered solution, Tenable.io features the broadest vulnerability coverage, intuitive dashboard visualizations for rapid analysis, and seamless integrations that help you maximize efficiency and increase effectiveness.
Download the Data Sheet
Read the FAQ
KEY FEATURES
Comprehensive Assessment
Use the included Nessus sensors for active and agent scanning, as well as passive network monitoring, to gain full visibility into your attack surface spanning on-prem through public cloud.
Predictive Prioritization
Remediate what matters most by combining vulnerability data, threat intelligence, and data science to identify vulnerabilities that have the highest impact to your organization.
Dynamic Asset Tracking
Track assets and their vulnerabilities with unsurpassed accuracy – even highly dynamic IT assets like mobile devices, virtual machines and cloud instances.
Passive Network Monitoring
Monitor network traffic continuously to detect and assess short-lived systems and hard-to-scan devices, such as sensitive OT and IoT systems.
Automated Cloud Visibility
Achieve continuous visibility and assessment into public cloud environments through our Amazon Web Services, Microsoft Azure and Google Cloud Platform (GCP) Connectors.
Pre-built Integrations + Flexible API
Automate workflows and the sharing of Tenable.io data with third-party systems through pre-built integrations, well-documented APIs and SDK resources. See for yourself at developer.tenable.com.
HEAR FROM OUR CUSTOMERS

"We expect to always be a step ahead in vulnerability discoveries, industry best practices, and proposed solutions to solve technological challenges. That's why we chose Tenable as a strategic business partner for our company."
Read the Case Study

"As Gupta points out, a unified solution with flexible reporting "makes my life easier by delivering custom dashboards for the different teams and making them accountable to remediate and validate their respective issues."
Read the Case Study
"It allows us to get visibility very, very quickly into places that we didn't have it before. And it gives us multiple ways to get that visibility….And it all comes back into Tenable.io, into one place. We do see that single pane of glass versus a whole bunch of different ones."
Watch the Case Study
Tenable.io Awards & Recognitions
BENEFITS FOR Security Teams
Eliminate blind spots
Provides 32% greater vulnerability assessment coverage than competitors, with more than 109,000 plugins across both applications and operating systems.
Boost productivity
Accelerates security risk assessment to quickly identify vulnerabilities and misconfigurations. Security analysts can run their initial assessments in less than 5 minutes.
See and fix what matters
Benefit from clear, actionable dashboards and essential predictive prioritization insights to focus first on the 3% of vulnerabilities that matter most.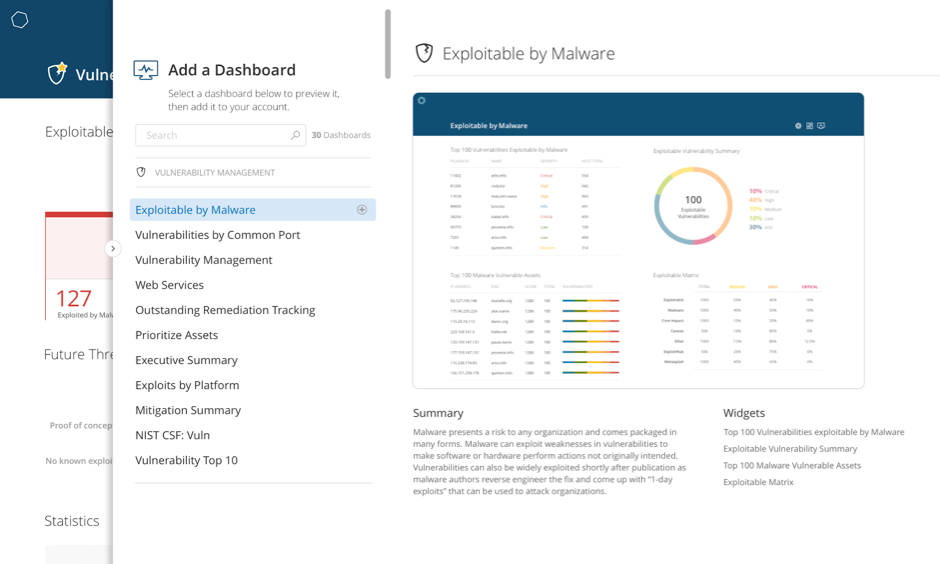 EXPLORE MORE CYBER EXPOSURE APPLICATIONS
Security integrated into DevOps. Protect containers in development and operations.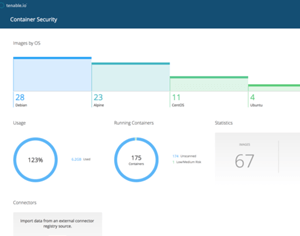 Unified visibility. Built by Tenable Research.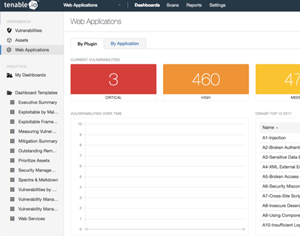 Calculate, communicate and compare your Cyber Exposure while managing risk.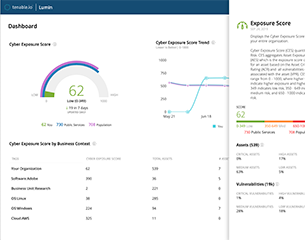 View More