Container Security
Tenable.io Container Security seamlessly and securely enables DevOps processes by providing visibility into the security of container images – including vulnerabilities, malware and policy violations – through integration with the build process.
Free Trial
Buy Now
Secure Your DevOps Without Sacrificing Velocity
DevOps teams are turning to Docker to quickly build and release new services and applications. Containers, however, present significant security challenges and risks. The shortlived nature of containers, lack of IP addressability and credentialed scans, and inability to remediate vulnerabilities mean securing containers requires a different approach.
Stop Security Vulnerabilities Early
Tenable.io Container Security delivers end-to-end visibility of Docker container images, providing vulnerability assessment, malware detection and policy enforcement early in the SDLC prior to deployment. By integrating with developer build systems, Tenable.io Container Security brings proactive visibility to solve the security challenges of containers at the speed of DevOps.
Download the Data Sheet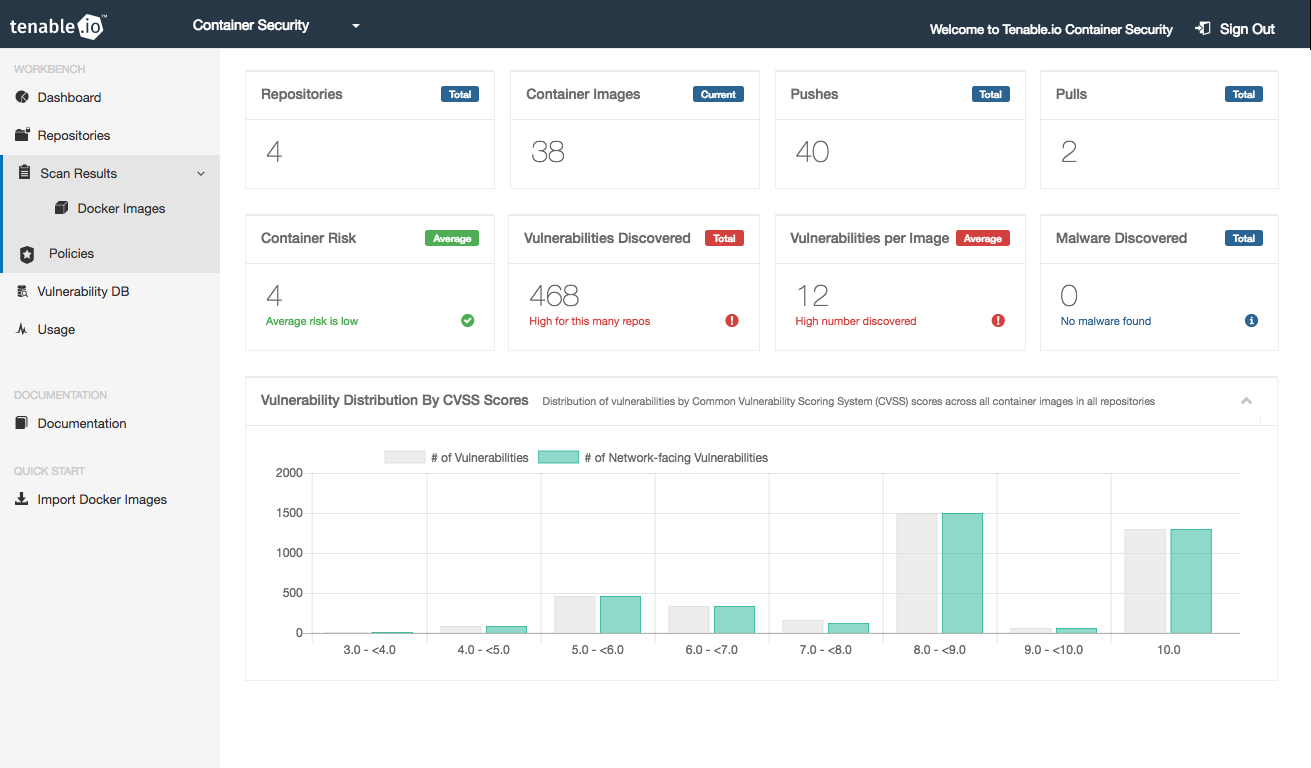 KEY FEATURES
DevOps Integration
"Shift left" with security in the software development lifecycle. Perform rapid vulnerability and malware detection testing within the DevOps toolchain. Out of the box integrations with common CI/CD build systems and container image registries.
In-depth Visibility
Know what is inside a container before deployment. Produce a detailed bill of materials covering all layers and components. Provide "at-a-glance" visibility into both container image inventory and security.
Automated Inspection
Rapid and easy assessment of container images by layer. Purpose-built malware detection engine to ensure images are malware-free. Unique layer hierarchy intelligence to understand when vulnerabilities are mitigated in higher layers.
Continuous Assessment
Protect containers from newly identified threats via monitoring of a wide range of external vulnerability databases. Container images are automatically re-tested as new vulnerabilities are identified to rapidly respond to emerging risks.
Policy Assurance
Ensure containers in production are compliant with policy. Notify developers immediately with specific remediation advice when container images exceed organization risk thresholds. Works in concert with other Tenable solutions to provide runtime detection and hardening of vulnerable container hosts.
Runtime Vulnerability Detection
Works in concert with other Tenable solutions to provide runtime detection and hardening of vulnerable container hosts.
"Tenable gave us the ability to build security into our technology stack, not just into our containers. Especially in world where a system might only live for days or even hours, it was important to build it right the first time."
Thomas Davis, Director of Security, ServiceMaster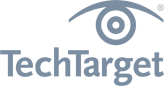 ServiceMaster polishes DevOps process for Linux container security
Read the Article
Reduce operational costs
Eliminate costs by up to 85% by remediating vulnerabilities before deployment.
Eliminate blind spots
Gain peace of mind with comprehensive insight into the security of your containers.
Accelerate DevOps
Avoid slowing down DevOps workflows with security tests faster than 30 seconds.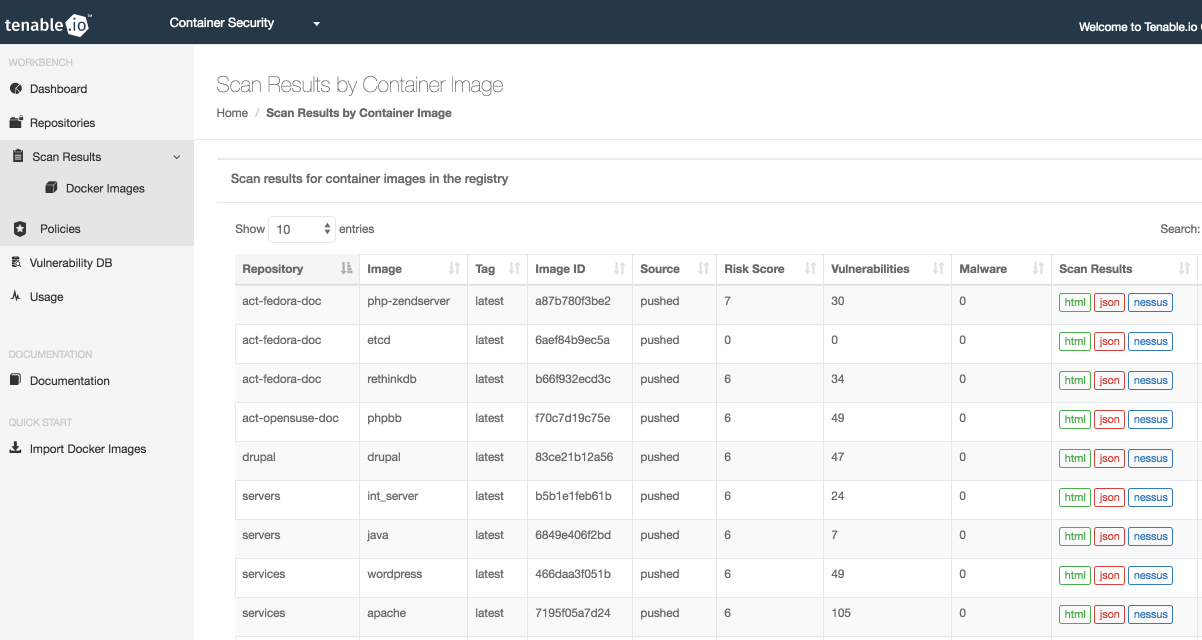 Generate higher quality code
Pinpoint security risks and take direct action with specific remediation advice.
Greater productivity
Push secure code even faster with security testing within your CI/CD toolchain.
Personalized visibility
Tailored dashboards for each DevOps team provides immediate security alerts.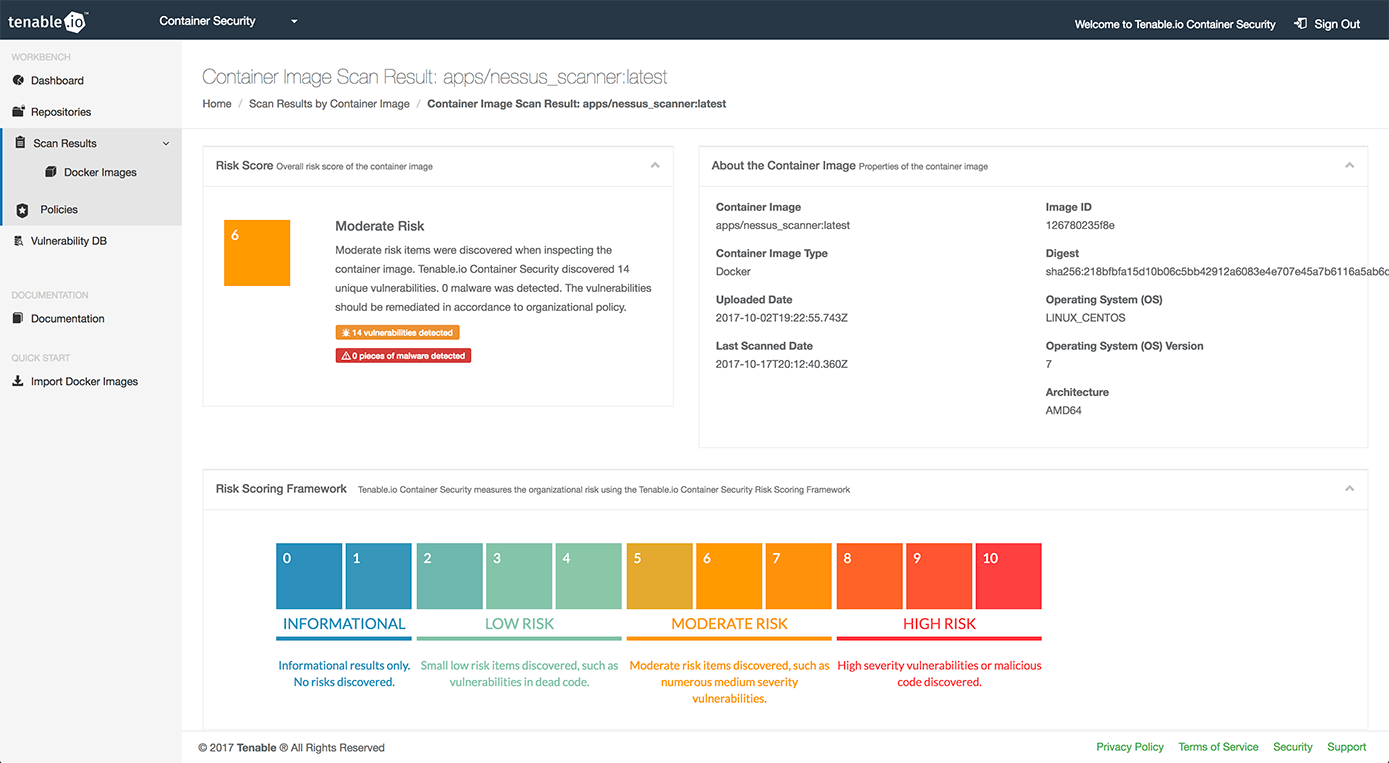 Explore more Tenable.IO Applications
Videos
Data Sheets
Webinars