Industrial Control Systems Monitoring
Tenable Vulnerability Management
Tenable Security Center
Tenable Security Center Plus
Cybersecurity in Operational Technology:
7 Insights You Need To Know
90% of OT organizations have been hit by a cyberattack in the last two years. A new report illuminates this alarming trend, underscoring why a holistic approach to IT/OT security is essential.
Download Report
60% of Organizations Say an Attack on OT is a Key Concern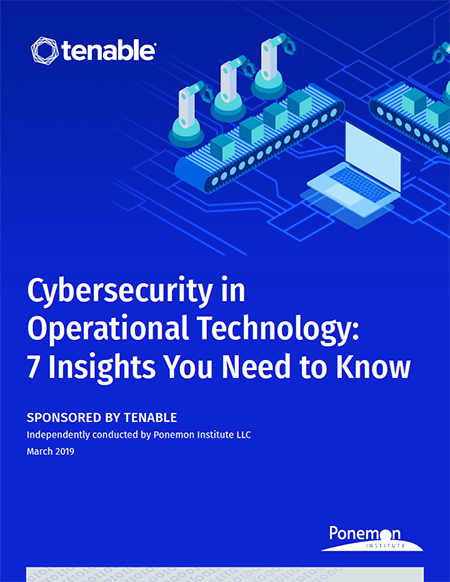 Ponemon Institute surveyed 701 professionals in OT sector organizations to gather firsthand insights into the state of cybersecurity today. Despite working toward a common goal of protecting OT and IoT infrastructure from downtime, security teams are falling short – and not for lack of effort.
So, why are they having such a tough time staying ahead of threat actors? And, what's getting in the way of preventing costly data breaches and productivity-killing downtime? Download the new report, Cybersecurity in Operational Technology: 7 Insights You Need to Know, to:
Learn about the challenges organizations face when it comes to improving OT cybersecurity
Discover the criteria used to quantify risk from cyber events
Understand the top priorities for OT security teams in 2019
Get recommendations for improving OT security
Download the Report:
Cybersecurity in
Operational Technology:
7 Insights You Need To Know