On-Demand Webinar
The State of Security Survey 2016
How do you compare with your peers?
Interested to hear if organisations are just buying the latest quick cyber security fix or investing in foundational security controls? Tenable Network Security recently commissioned a survey with research agency Vanson Bourne to gain insight into how effectively 400 organisations in the UK and Germany are dealing with the cyber threats they face, what controls are effective at reducing risks and where there is room for improvement. Join Joel Barnes, Senior Systems Engineer at Tenable Network Security, to gain insights into the survey, where he will share the interesting results gathered. The results included some surprises and validated other market assumptions held by many within the security industry.
Attendees will learn:
What investments organisations are making in security
How organisations view the adoption of cloud based infrastructure
The impact of Shadow IT and how effectively organisations are addressing it
How organisations are demonstrating security assurance
Watch now to gain visibility into how your peers in the UK and Germany are doing at addressing critical security issues.
Speakers: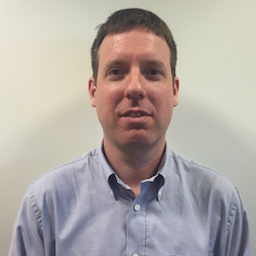 Joel Barnes
EMEA Sales Engineering Director, Tenable