This Is How Public-Private Partnerships Strengthen Grid Security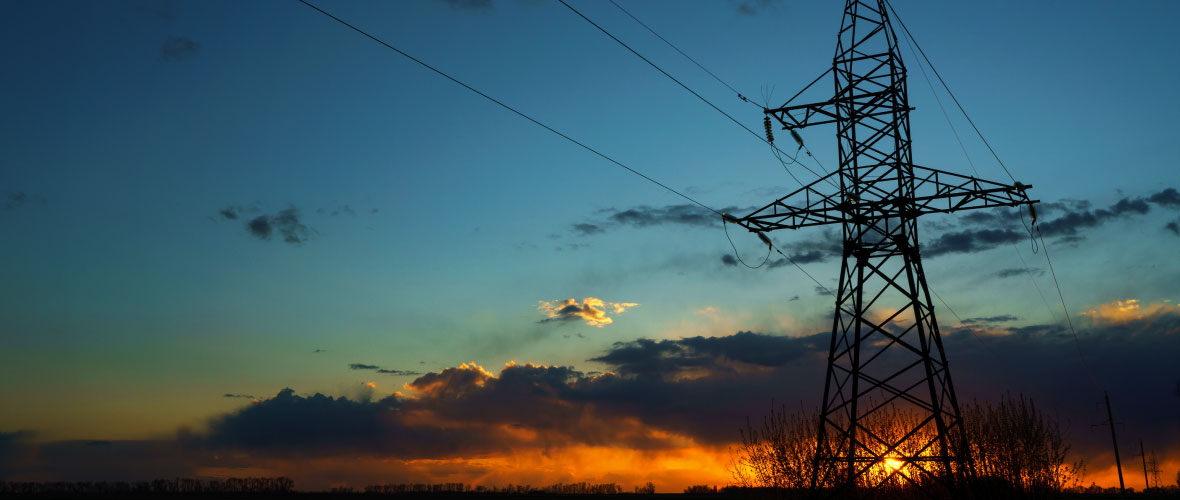 In recent years, the increased availability of IoT and OT devices has enabled the electric grid to operate more efficiently. But, these devices also expand the cyber threat landscape, creating prime targets for cybercriminals.
Connected devices – and the infrastructure that supports them – open the grid to hackers. And, the potential consequences are serious. For example, a major disruption to the grid could inconvenience millions of users, threaten the safety of hospital patients or throw global markets into chaos.
What's needed to secure the grid?
Utilities across the United States are keenly aware of these threats. And, they have made significant investments to secure the grid, including bigger security departments and expensive cybersecurity tools.
Vulnerability management is key to protecting the grid
However, another key piece of protecting the grid is vulnerability management. Utilities must implement strong vulnerability management practices to make more efficient use of their resources and tools.
Identifying, prioritizing and mitigating vulnerabilities in a strategic manner is incredibly important as utilities manage an increasingly connected infrastructure of IT, IoT and OT devices. Without proactive management of the onslaught of threats to the grid, utilities are sitting ducks, susceptible to potentially significant attacks.
Congress is taking action to promote cybersecurity for electric utilities
Congress has taken note and introduced several bills this year to address grid security. Perhaps the most impactful is the Enhancing Grid Security through Public-Private Partnerships Act, introduced by Rep. Jerry McNerney (D-CA) and Rep. Bob Latta (R-OH) in the House and Sen. Cory Gardner (R-CO) and Sen. Michael Bennet (D-CO) in the Senate. This legislation seeks to encourage partnerships among the Department of Energy (DoE), state regulatory authorities, industry stakeholders and other federal agencies to promote and advance physical security and cybersecurity for electric utilities – keeping the lights on and our economy moving. 
Public-private partnerships are vital to grid security
Public-private partnerships are vital to improved coordination and security. The federal government can convene stakeholders to set standards that will encourage both the public and private sectors to step up their security practices. The private sector has a tremendous amount of expertise and tools to share with its federal and state partners. And, encouraging the federal government to make use of the private sector's resources is a common-sense starting point in the ongoing fight to secure the electric grid.
We've already seen some success with public-private partnerships. For example, the DoE works with the private sector to improve grid security at its national labs, which are hotbeds of innovative projects that have developed supercomputers, improved grid resiliency and more.
But, we can do more. For instance, the DoE can leverage and promote the excellent work already being done at the NIST National Cybersecurity Center of Excellence (NCCoE), which brings together government, industry and academia to address the most pressing cybersecurity issues for various industries.
Using the comprehensive cybersecurity solutions created through NCCoE energy-sector projects would go a long way to help the utility industry scan for vulnerabilities created by their increasingly connected technology – and, thus, better manage their cyber posture.
At Tenable, we work with our partners in the federal government every day to help improve their cybersecurity standing. Streamlining these relationships would unleash the full potential of these partnerships. 
The time to act is now. Recent legislation is a strong start to securing the grid and keeping the economy moving. As cybersecurity professionals, lawmakers and federal government employees, we can have a tremendous impact on our nation's security.
Learn more about vulnerability management
Accurately identify, investigate and prioritize vulnerabilities.
Try Tenable.io
Related Articles
Energy Industry
Federal
Government
Public Policy
Are You Vulnerable to the Latest Exploits?
Enter your email to receive the latest cyber exposure alerts in your inbox.