CVE-2020-4006: VMware Command Injection Flaw Exploited by Russian State-Sponsored Threat Actors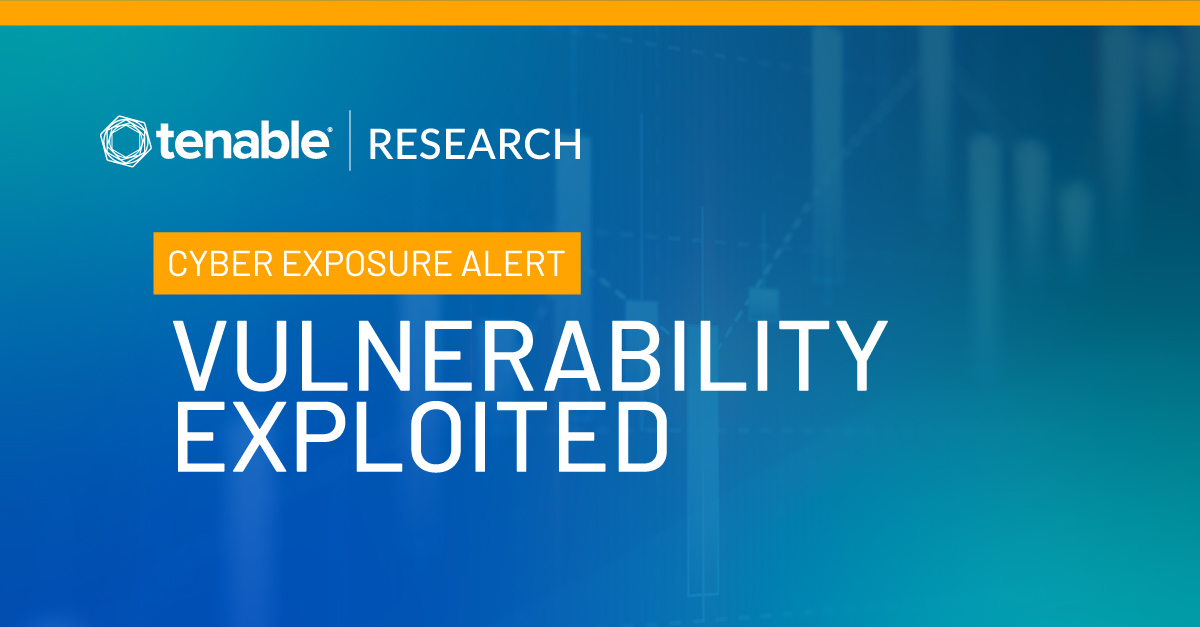 The National Security Agency warns that Russian state-sponsored threat actors are exploiting an important VMware vulnerability in the wild.
Background
On December 7, the National Security Agency (NSA) published a cybersecurity advisory regarding in-the-wild exploitation, by Russian state-sponsored threat actors, of a vulnerability in several VMware products.
The vulnerability was disclosed by the NSA to VMware, which published details in a security advisory, VMSA-2020-0027.2, on November 23. At the time, no patches were available, though VMware did provide a set of workarounds.
Analysis
CVE-2020-4006 is a command injection vulnerability in the administrative configurator component in certain versions of VMware products. The affected products include:
There are two prerequisites required to exploit the vulnerability:
First, an attacker needs to establish network access in order to connect to the administrative configurator, which is typically accessible over port 8443
Second, an attacker needs to have valid administrator credentials in order to log in to the configurator
While these prerequisites may seem like a hindrance to potential exploitation, the NSA has reported that Russian state-sponsored actors have successfully exploited this vulnerability in the wild as a zero-day.
Exploiting CVE-2020-4006 to access protected data
According to the NSA advisory, Russian state-sponsored threat actors utilized this vulnerability to install a web shell, a malicious script that can be used to enable remote administration, onto vulnerable systems. Through this access, threat actors could further access protected data by sending forged Security Assertion Markup Language (SAML) authentication assertions to Microsoft Active Directory Federation Services (ADFS).
Conflicting CVSSv3 score assignment
VMware assigned a CVSSv3 score of 9.1 when their advisory was first published on November 23. However, in a subsequent update, they revised the CVSSv3 score down to 7.2, due to a change in the scope metric. Their initial assessment of the vulnerability led to the conclusion that exploitation would change the scope (C), meaning it could affect resources outside of the scope of the administrative configurator. However, upon further review, it appears the scope would be unchanged (U) upon exploitation.
Second NSA advisory related to Russian state-sponsored activity in 2020
This latest vulnerability in VMware products marks the NSA's second advisory this year regarding Russian state-sponsored threat actor activity. In May, the NSA published a cybersecurity advisory highlighting threat actor usage of CVE-2019-10149, a remote command execution vulnerability in Exim — a popular open-source mail transfer agent — that was quickly exploited in the wild soon after its disclosure.
Second vulnerability credited to the NSA in 2020
CVE-2020-4006 also marks the NSA's second disclosure to a vendor in 2020. The year began with the NSA disclosing CVE-2020-0601, a critical spoofing vulnerability in a core cryptographic module in Microsoft Windows, crypt32.dll, which enables the certificate and cryptographic messaging function in the CryptoAPI. Some researchers began referring to the flaw as "CurveBall" or "Chain of Fools" when describing it as part of proofs of concept and blog posts.
Proof of concept
At the time this blog post was published, there was no proof-of-concept code available for this vulnerability. However, based on the NSA advisory, threat actors are in possession of working exploit code that they've used as part of attacks in the wild.
Solution
VMware has released patches to address CVE-2020-4006 in the administrative configurator. The following table contains the affected VMware products and versions:
| VMware Product | Affected Versions | Operating System |
| --- | --- | --- |
| Workspace ONE Access | 20.01, 20.01 | Linux |
| VMware Identity Manager | 3.31, 3.32, 3.3.3 | Linux |
| VMware Identity Manager Connector | 3.31, 3.32 | Linux |
| VMware Identity Manager Connector | 3.31, 3.32, 3.33 | Windows |
| VMware Identity Manager Connector | 19.03, 19.03.0.1 | Windows |
Before applying the patches for the affected versions below, VMware recommends backing up specific folders on both Linux and Windows installations as a precautionary measure.
Linux versions:
/opt/vmware/horizon/workspace/webapps/cfg
/opt/vmware/horizon/workspace/webapps/hc
Please note that Workspace ONE Access versions 20.01 and 20.10 do not require backing up the /webapps/hc folder.
Windows versions:
INSTALLLOCATION\opt\vmware\horizon\workspace\webapps\cfg
INSTALLLOCATION\opt\vmware\horizon\workspace\webapps\hc
Identifying affected systems
A list of Tenable plugins to identify this vulnerability will appear here as they're released.
Get more information
Join Tenable's Security Response Team on the Tenable Community.
Learn more about Tenable, the first Cyber Exposure platform for holistic management of your modern attack surface.
Get a free 30-day trial of Tenable.io Vulnerability Management.
Are You Vulnerable to the Latest Exploits?
Enter your email to receive the latest cyber exposure alerts in your inbox.