Announcing Nessus On Demand Training
Tenable is pleased to announce the availability of the Nessus On Demand training.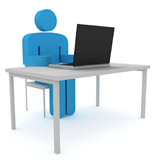 Below is a short "FAQ":
What is On Demand training and how does it work? - The On Demand training represents training content, slides and audio that you can take anytime you like. Marcus Ranum (and the Tenable training team) has narrated nearly 20 hours of training material and lab exercises. This also includes full access to the online labs associated with the Nessus course.
What products are currently being offered via On Demand? - Currently the "Nessus Vulnerability & Compliance Auditing" course is available On Demand and covers all aspects of using Nessus, including network vulnerability scans, authenticated patch auditing, configuration auditing and introducing the Nessus API and NASL scripting.






Are there tests and quizzes included? - Yes, the course includes several practice tests and quizzes for each module.
Is there a certification affiliated with the course? - The "Nessus Vulnerability & Compliance Auditing" course will prepare you for the TCNA - Tenable Certified Nessus Auditor test, which is available online.
Where can I purchase the Nessus On Demand training? - You can go to the Tenable Online Store and purchase the training directly.
Are You Vulnerable to the Latest Exploits?
Enter your email to receive the latest cyber exposure alerts in your inbox.