Webinar
Tenable + Ermetic
Tenable One
Tenable Cloud Security
NAMER October 18, 2023 • 11:00AM EDT / 8:00AM PDT
Accelerating customer value in CNAPP and Exposure Management.
On September 7, 2023 Tenable announced its intent to acquire Ermetic, an innovator in the cloud security market with deep expertise and capabilities in the complex discipline of securing cloud identities and entitlements. Ermetic has developed an end-to-end cloud-native application protection platform (CNAPP), and is a thought leader in cloud infrastructure entitlement management (CIEM). This acquisition will dramatically impact our customers' ability to protect their digital estates and prioritize their teams' efforts based on real risk to the business.
In this webinar, hear from Tenable Senior Vice President, Product Management, Jason Merrick and Ermetic CEO Shai Morag to learn how Ermetic's elegant, fully-integrated CNAPP offering will expand Tenable's investments in cloud security and best help you manage cloud-related risk in both cloud-native and hybrid environments.
The unique combination of Tenable and Ermetic will give customers:
Unified CNAPP - a unified and agentless solution that automates asset discovery, risk analysis, accelerated remediation and compliance. From shift-left Infrastructure as Code security to agent-based and agentless assessment for runtime environments, broad CNAPP capabilities will be delivered via an elegant user experience that minimizes complexity and speeds adoption.
Powerful CIEM - a comprehensive solution for managing human and service identities for cloud infrastructure. It visualizes all identities and entitlements, using automated analysis to reveal and prioritize risks.
Context-aware risk prioritization - context across all cloud and on-premises resources, including workloads, identities and data. Enhanced exposure management will extend visibility across the hybrid, multi-cloud attack surface.
Simplified remediation - guidance on and automation of the remediation process that enables organizations to make rapid improvements in their security posture.
And, answers to your questions during live Q&A
Save your spot. Register now.
If you can't make the live session, register anyway and we'll send you the replay.
Speakers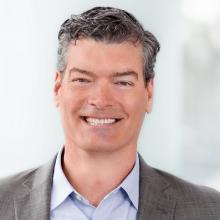 Jason Merrick
Senior Vice President, Product Management, Tenable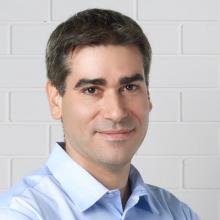 Shai Morag
CEO & Co-Founder, Ermetic
Save Your Spot.