Nessus® is deployed by millions of users worldwide to identify vulnerabilities, policy-violating configurations and malware that attackers use to penetrate your or your customer's network.
24,000 organizations can't be wrong.
Try for Free
Buy Now
With Vulnerabilities, Seeing is Believing
Whether it's your IT environment or your customers, it's vulnerable – increasingly so! Digitization and the ever-extending enterprise propel this. But most organizations lack visibility – leaving blind spots for attackers. To be effective, you need one solution that lets you keep pace and see it all.
Get the Power of Nessus Behind You
Nessus® Professional is the industry's most widely deployed assessment solution for identifying the vulnerabilities, configuration issues, and malware that attackers use to penetrate your, or your customer's network. With the broadest coverage, the latest intelligence, rapid updates, and an easy-to-use interface, Nessus offers an effective and comprehensive vulnerability scanning package for one low cost.
What's New in Nessus Professional v7?
Download the Data Sheet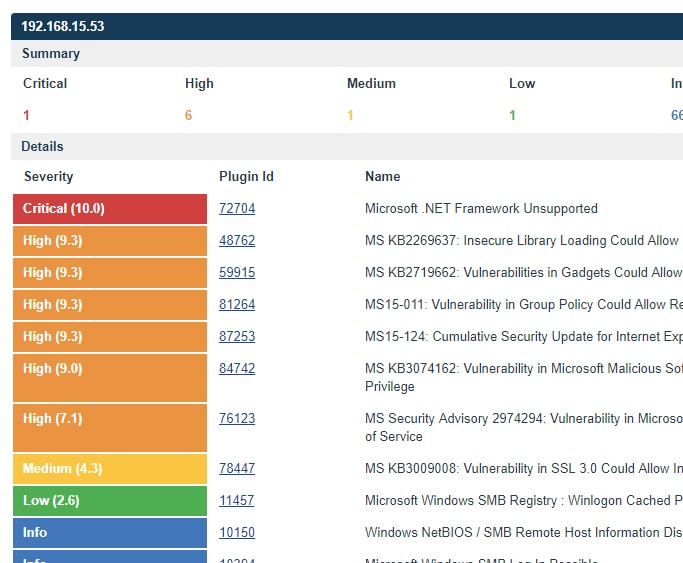 KEY FEATURES
Easy to Use
Policy creation is simple and only requires a few clicks to scan an entire network
Comprehensive Detection
The Nessus scanner covers more technologies and identifies more vulnerabilities, providing a higher detection rate than competing solutions
Low Total Cost of Ownership (TCO)
Complete vulnerability scanning solution with unlimited scans against unlimited IPs for one low cost
Fast & Accurate
High-speed accurate scanning with low false positives lets you quickly identify those vulnerabilities that need fixing first
Timely Protection
Tenable researchers leverage extensive intelligence sources – providing plug-ins that deliver timely response for the latest vulnerabilities and threats
Accommodate Growth
Easily move to Tenable.io – with tools that speed migration – as vulnerability management needs increase.
Explore more than 90,000 plugins
"What it does – vulnerability management – it does as well or better than any system we've seen and its long history makes it completely reliable." – SC Magazine, For IT Security Professionals
Unlimited assessments
No limit to the number of IPs you scan or the assessments you run.
Easily transferable license
Quickly transfer a license between computers.
Customized reporting
Consultants can email a report to their customer once the scan is complete and add their own custom name and logo to reports.
Works with popular penetration testing tools
Correlate scan data with exploit frameworks such as Metasploit, Core Impact, Canvas and ExploitHub.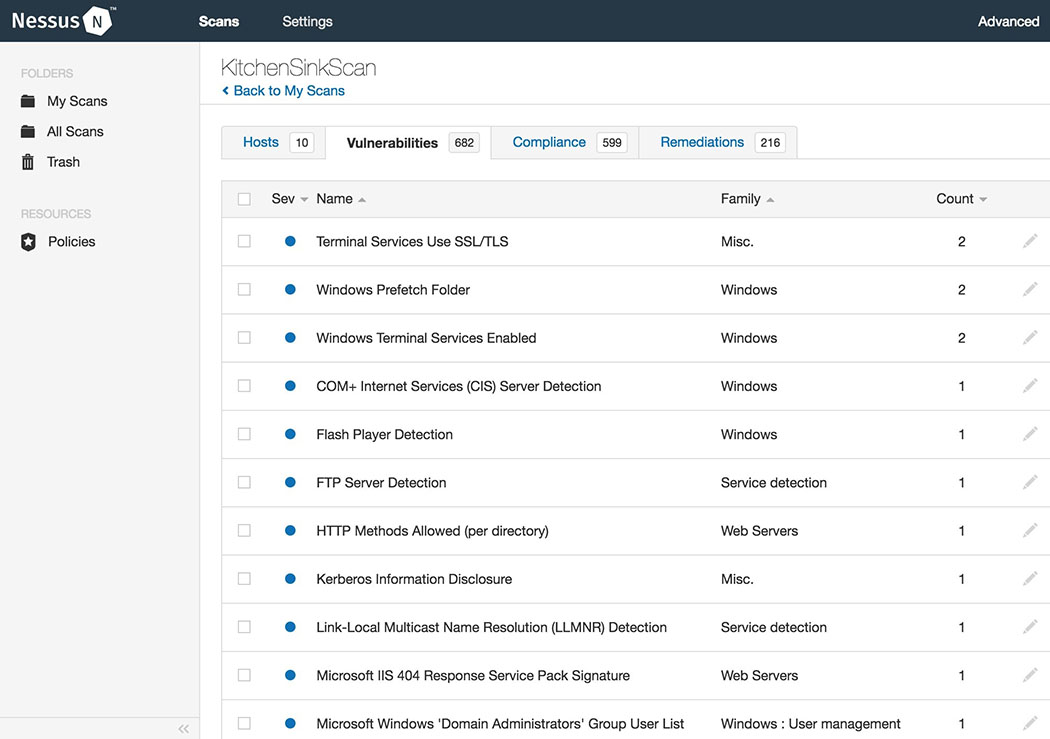 Fast ROI
Pre-built policies and templates make it easy to quickly become an expert and achieve fast time to value.
More Effective
Support more technologies and identify more vulnerabilities to eliminate gaps.
Easy management
Management burdens are minimized with automatic plugin updates and a constant feed of new information from Tenable.
Maximize productivity
Extensive asset detection and configuration audits help you focus patch and hygiene efforts.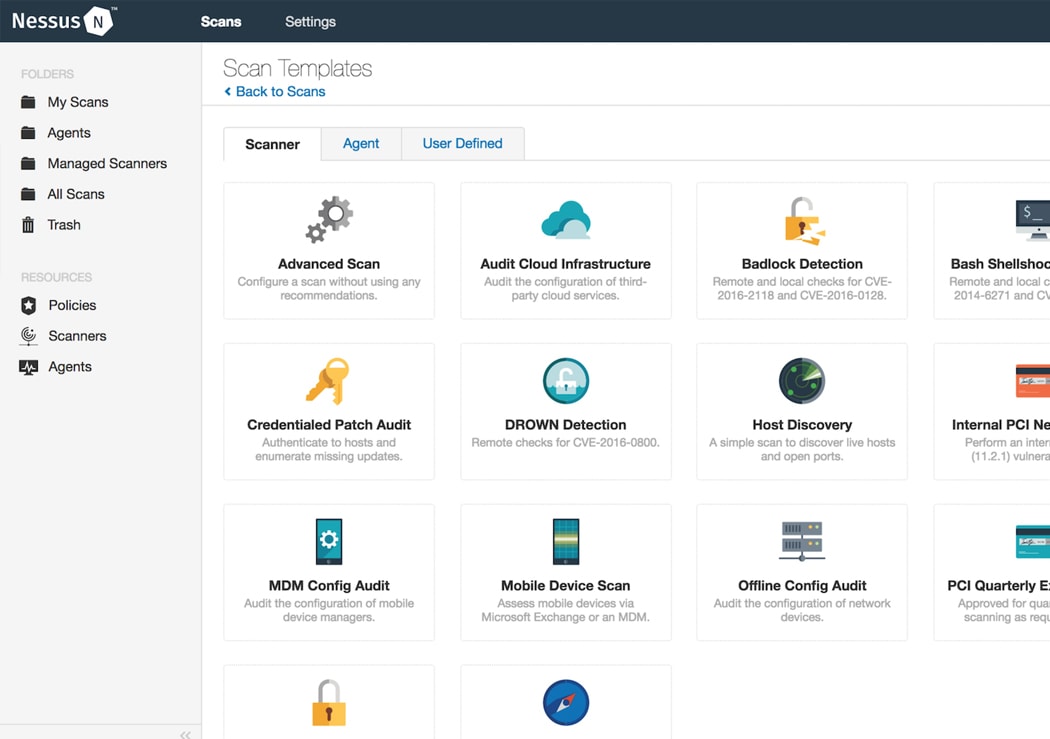 Interact with millions of Nessus users across the globe
The Tenable Community - Get your answers, knowledge, and have your Tenable conversations all in one destination!
Tenable Community
Learn More About Nessus Professional
Whitepapers and Articles
Other Resources