Tenable Public Sector User Conference
Ronald Reagan Building, Washington, D.C.
JUNE 4 - 5, 2019
Tenable's U.S. Public Sector User Conference features a full day of keynotes, customer-led talks and deep-dive breakouts on June 4 and an optional full day of Tenable University hands-on training on June 5. Join us for a range of educational sessions and workshops designed to help Federal, State, and Local government agencies and integrators make the most of their Tenable deployments.
Registration is sold out!
Special Guest Keynote
---
Grant Schneider, Federal Chief Information Security Officer (CISO), U.S. Office of Management and Budget
Tuesday, June 4, 9:30 am ET
---
Grant Schneider serves as the federal chief information security officer (CISO) at the U.S. Office of Management and Budget. He previously served as the U.S. deputy CISO and held the positions of government cybersecurity director at NSC, senior adviser to the OPM director and federal cybersecurity adviser at OMB. Earlier this year, Grant was named the chairman of the Vulnerability Equities Process (VEP) board. Last year, the Administration launched a public charter to add transparency and clarity to the VEP, a policy that guides when and if the government will tell a software vendor about digital flaws in their products. Previously, Grant spent 21 years at the Defense Intelligence Agency, where his career has included time as: CIO; chief of IT operations and resource management groups; and program and project finance manager.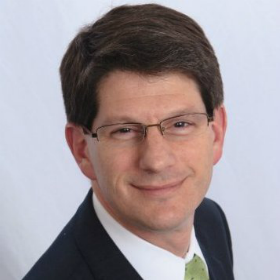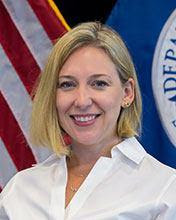 Special Guest Keynote
---
Jeanette Manfra, Assistant Director for Cybersecurity, Cybersecurity and Infrastructure Security Agency (CISA), Department of Homeland Security
Tuesday, June 4, 11:15 am ET
---
Jeanette Manfra serves as the Assistant Director for Cybersecurity for the Department of Homeland Security's Cybersecurity and Infrastructure Security Agency (CISA). Jeanette leads the Department of Homeland Security's mission of protecting and strengthening the nation's critical infrastructure from cyber threats. Previously, she served as Assistant Secretary for the Office of Cybersecurity and Communications (CS&C) for the National Protection and Programs Directorate (NPPD) before the agency became CISA on November 16, 2018. Prior to this position, Jeanette served as Acting Deputy Under Secretary for Cybersecurity and Director for Strategy, Policy and Plans for NPPD. She also served as Senior Counselor for Cybersecurity to the Secretary of Homeland Security and Director for Critical Infrastructure Cybersecurity on the National Security Council staff at the White House. At DHS, she held multiple positions in the Cybersecurity Division, including advisor for the Assistant Secretary for Cybersecurity and Communications and Deputy Director, Office of Emergency Communications, during which time she led the Department's efforts in establishing the Nationwide Public Safety Broadband Network. Before joining DHS, Jeanette served in the U.S. Army as a communications specialist and a Military Intelligence Officer.
REGISTRATION IS SOLD OUT!