On-Demand Webinar
Tenable Office Hours APAC
Join members of the Tenable security engineering team to discuss vulnerability management best practices for securing remote employees and operations.
If you're working to adapt your vulnerability management efforts to effectively secure growing telework environments, you're not alone.
To help you with this transition, Tenable security engineers will be hosting free 30-minute webinars to share advice and answer your questions.
Who should participate?
All Tenable customers and infosec professionals interested in vulnerability management best practices for secure large numbers of telecommuting co-workers are encouraged to attend, ask questions and participate in this bi-weekly forum.
Save your spot. Register now.
Speakers:
Henry Ong
Security Engineering Manager, Tenable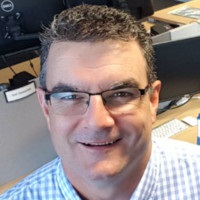 Scott Ellis
Security Engineering Manager, Tenable