Persistent Threats Require Persistent Monitoring
Networks and systems never stop changing. New applications and systems bring new vulnerabilities, configuration errors, and weaknesses that leave your systems insecure and vulnerable to attack. Periodic, static vulnerability and configuration assessments cannot protect you in today's dynamic threat and compliance environment.
Continuous network monitoring is an emerging best practice across government, commercial, and educational environments.
Using continuous network monitoring solutions from Tenable, organizations can:
Maintain regulatory compliance between audits and accelerate the audit process
Mitigate risks of new and transient devices, such as mobile devices
React quickly to changes in security posture or new vulnerabilities
Address emerging compliance requirements for continuous monitoring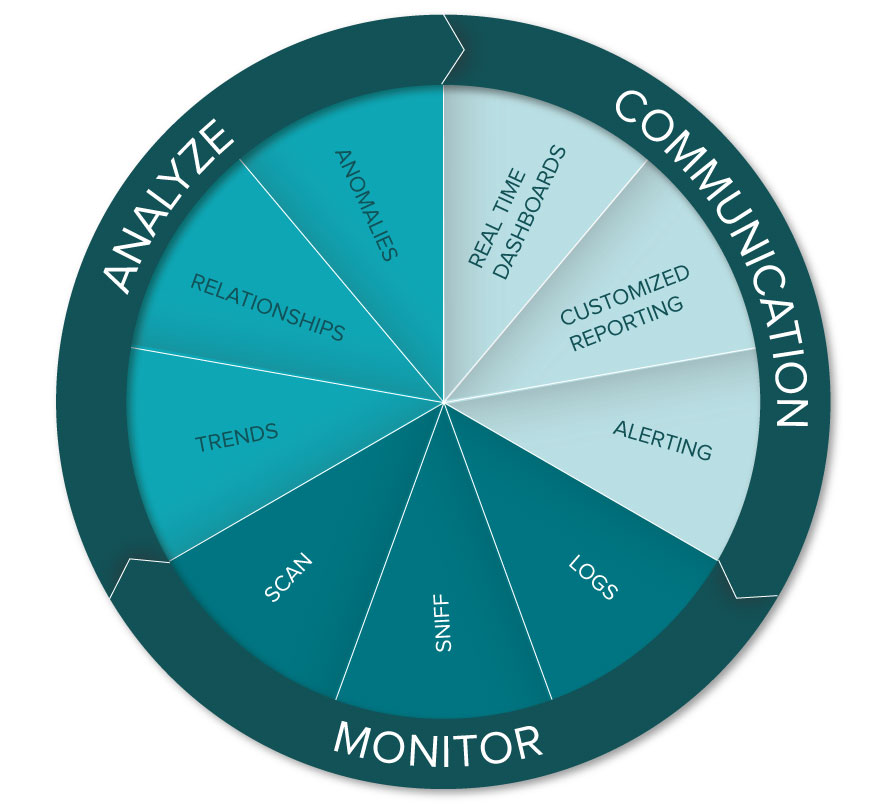 Unified Security Monitoring
Tenable's products are part of a complete platform that is built on Tenable's Unified Security Monitoring architecture. This platform architecture combines periodic scans with continuous monitoring and analysis of security, risk, and compliance. By combining scanning and continuous monitoring in a single solution, you can:
Aggregate islands of risk and compliance data for centralized risk visibility
Detect new threats before they become pervasive or cause losses
Simplify management and risk mitigation in a centralized interface
SecurityCenter Continuous View
SecurityCenter Continuous View is the fastest way to implement continuous network monitoring in your organization. It combines Nessus active scanning with passive monitoring using Passive Vulnerability Scanner. It powers the combined solution with SecurityCenter's centralized intelligence, analysis, dashboards, and reports.