Find and Fix Vulnerabilities Faster
In the past, vulnerability management was an endless task: as soon as one scan cycle was complete, it was time to repeat the process. But Tenable Network Security™ has transformed vulnerability management from a periodic and repetitive cycle to a comprehensive assessment of network security, with the ability to provide a complete view into the network, strengthening organizations' security posture and minimizing their attack surface.
Why Nessus for Vulnerability Management?
Nessus®, the global standard for detecting and assessing network data, is the world's most widely deployed vulnerability scanner and the foundation for a successful vulnerability management program.
Nessus Manager
Organizations can minimize their risk of a breach by identifying and fixing vulnerabilities before attackers can exploit them. With Nessus Manager, users can:
Share resources, including Nessus scanners, scan schedules, policies, and results, to improve team efficiency and fix vulnerabilities more quickly.
Integrate with SIEMs, malware defenses, patch management tools, firewalls and virtualized systems.
Stay continually updated with information on advanced threats, zero-day vulnerabilities and new types of regulatory compliance configurations.
Nessus Cloud
Nessus Cloud delivers all the benefits of Nessus Manager but as a Tenable cloud-hosted solution. Users of Nessus Cloud can:
Avoid deploying and maintaining software on-premises, minimizing overhead.
Submit quarterly scan reports to Tenable for PCI ASV validation.
Automatically receive software and content updates from Tenable.
Nessus Agents
In today's IT landscape, there are more potentially vulnerable endpoints to secure outside of the corporate network. Nessus Agents, available with Nessus Manager and Nessus Cloud, allow users to:
Scan a wider array of assets, including ones that are offline during traditional scanning periods.
Alleviate credential headaches associated with traditional vulnerability scanning.
Create a continuous scanning schedule that reduces their attack surface.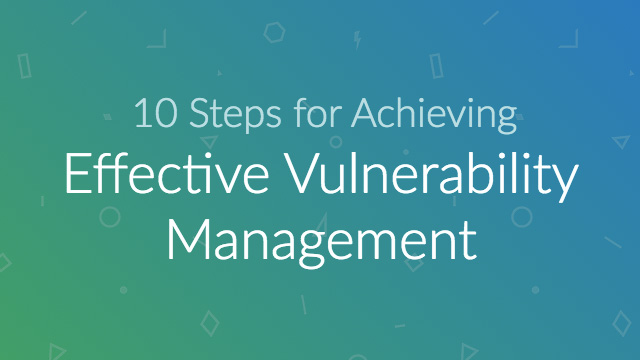 10 Steps for Achieving Effective Vulnerability Management
Vulnerability management requires more than simply doing periodic scans. This guide discusses 10 critical steps – from asset management, patch management and more – to implementing an effective vulnerability management program.