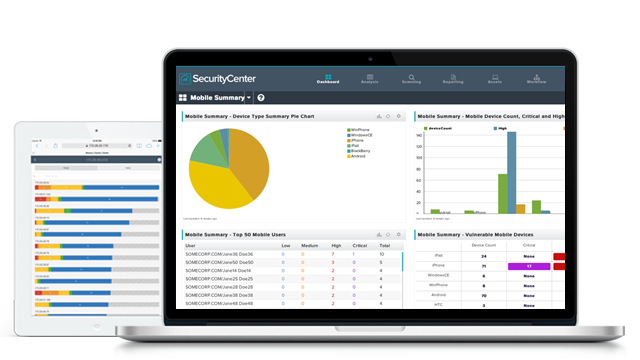 Available for Businesses of All Sizes and on Devices of All Sizes
Tenable offers a complete platform for vulnerability management, attack detection and mitigation, compliance monitoring, and IT risk management. Our products include best-of-breed active vulnerability scanning, the industry's only passive network vulnerability scanner, and log correlation tools.
SecurityCenter Family of Products
Tenable SecurityCenter™ provides a unified console for managing distributed Nessus scans for enterprise-wide security and compliance visibility.
Tenable SecurityCenter™ Continuous View offers all the benefits of periodic scanning but also fills the gaps between scans through continuous, real-time monitoring and also includes an integrated event monitoring and log analysis solution.