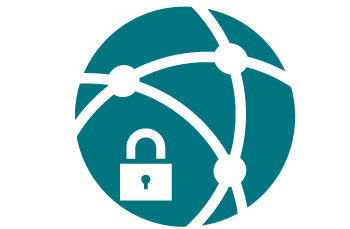 Tenable for FISMA Compliance
The Federal Information Security Management Act (FISMA) requires U.S. government agencies to implement and document programs to protect the confidentiality, integrity, and availability of IT systems. Using Tenable solutions, you can automate FISMA reporting and maintain continuous compliance across large networks.
Audit for Continuous Compliance
Ensure continuous compliance with multiple regulations and configuration standards using Tenable's SecurityCenter CV. Tenable SecurityCenter includes standard and customizable configuration audit policies based on various publications from NIST, the NSA, and Tenable's interpretation of typical FISMA audit questions and requirements. Tenable's compliance experts stay ahead of evolving regulations for you.
Meet the Vulnerability Scanning Requirement
Many federal agencies use Nessus to meet the FISMA RA-5 vulnerability scanning requirement. Tenable Nessus scanners can be managed and coordinated to scan and support very large networks. Tenable Passive Vulnerability Scanners can detect and evaluate vulnerabilities in real time. SecurityCenter consolidates the information into real-time dashboards for prompt mitigation.
Automate Compliance Reporting
Use SecurityCenter to centralize and automate configuration and compliance reporting, including CyberScope reporting for FISMA compliance.
Learn more about automated reporting and continuous compliance in government:
Try Nessus
Discover the solution that's right for you.
Try Now
Compare SecurityCenter Editions
See what version of SecurityCenter is right for you.
Compare
Demo SecurityCenter
Schedule an enterprise evaluation of SecurityCenter to see your security and compliance information in a new way.
Schedule a Demo