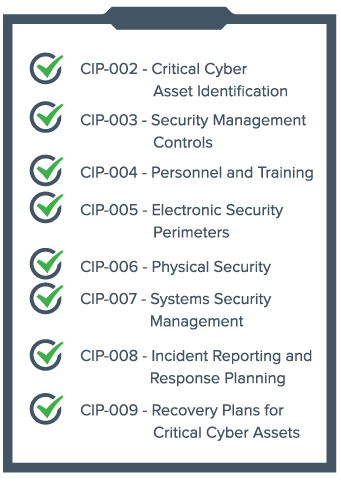 The North American Electric Reliability Corporation (NERC) has approved a set of Critical Infrastructure Protection standards to improve the cybersecurity of the bulk power system.
Tenable's vulnerability, threat and compliance management platform helps organizations affected by NERC CIP to continuously monitor the compliance and security of their enterprise and SCADA networks.
Nessus performs…

Vulnerability auditing of operating systems, routers, and applications used in NERC environments
Specific vulnerability checks on control systems such as Telvent, Siemens, ABB Ranger, Schneider Electric, and more
Configuration audits of operating system and applications used in control systems, such as OSIsoft PI, ABB Ranger and Siemens

The Passive Vulnerability Scanner observes any IP-based control system network to monitor changes, identify assets, and discover vulnerabilities without impact to network performance.
The Log Correlation Engine gathers netflow, system logs, employee logins, intrusion detection events, file integrity information, and much more across enterprise networks and control system devices for aggregation, forensics, analysis, and correlation.
Digital Bond's Bandolier project, funded by the Department of Energy, has produced audit policies for Nessus and SecurityCenter to test the configurations of many different types of Unix and Windows control system software.
Try Nessus
Discover the solution that's right for you.
Try Now
Compare SecurityCenter Editions
See what version of SecurityCenter is right for you.
Compare
Demo SecurityCenter
Schedule an enterprise evaluation of SecurityCenter to see your security and compliance information in a new way.
Schedule a Demo