"True" Continuous Network Monitoring
Tenable's SecurityCenter Continuous View™ (SecurityCenter CV™) is the only true continuous network monitoring™ platform. SecurityCenter CV provides the broadest coverage of your environment, the deepest detection of vulnerabilities, misconfigurations, malware and real-time threats, the most advanced analytics, and the industry's only Assurance Report Cards™.
The Definitive Guide to Continuous Network Monitoring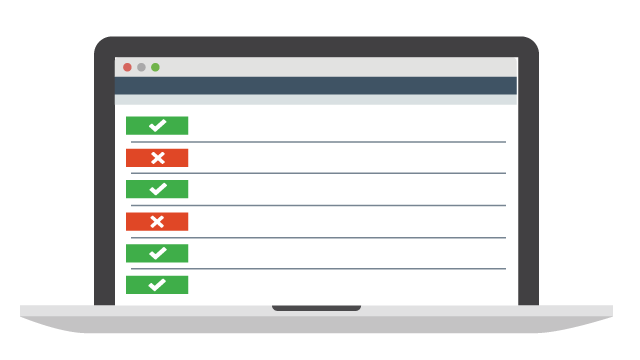 Assurance Report Cards
Manage business risk with high-level business objects supported by hard security metrics.

Asset Discovery
Discover and inventory all hardware, services, and web applications on the network

Vulnerability Assessment
Assess systems, networks and applications for weaknesses
Compliance and Configuration Audit
More than 450 templates are available for compliance and configuration auditing

Malware Detection
Detect advanced malware on endpoints and suspicious traffic to blacklisted external sites based on built-in threat intelligence

Anomaly Detection
Detect unusual and suspicious network behavior
Interoperate with patch management, mobile device management, cloud, threat intelligence applications, and more.

Alerting and Notification
Customizable alerts, notifications, and actions enable rapid response to high-priority security events

Vulnerability Analytics
Identify vulnerable, misconfigured, or compromised assets, and provide analytics, trending and reporting to reduce the attack surface
Measure and communicate status of high-level business objectives
It's a home-run with an all-in-one Tenable solution that enables me to prioritize security risks and assess security posture of my enterprise at any time
–Healthcare Service Provider
Getting Started
Demo SecurityCenter Continuous View
See how SecurityCenter Continuous View can work for your organization.
Questions?
Get immediate sales assistance or more information on SecurityCenter Continuous View.
Start Chat