Nessus Manager
Bringing the Power of Nessus to Teams
Nessus® Manager combines the powerful detection, scanning, and auditing features of Nessus, the world's most widely deployed vulnerability scanner, with extensive vulnerability management and collaboration functions.
Demo: Using Agents with Nessus Cloud
On-Demand Demo
Increase your scan coverage to include hard-to-scan assets
Share Scan Resources
Share resources including scanners, schedules, policies, and results to reduce the time and cost of security scanning and compliance auditing.
Continually Updated with Information
Advanced threats, zero-day vulnerabilities and new types of regulatory compliance configurations.
Agent-less or Agent-based Scanning
Multiple scanning modes allow organizations to scan more assets, more frequently to reduce their attack surface.
More Supported Technologies Than Any Other Vendor
Operating systems, network devices, hypervisors, databases, tablets, phones, web servers and critical infrastructure.
Tight Integration and API Extensibility
SIEMs, malware defenses, patch management tools, BYOD, firewalls and virtualized systems.
Dashboards & Reports
Extensive interface for viewing scan results and generating reports as well a dashboards to quickly view vulnerability counts and more. Amp up your security with free on-demand training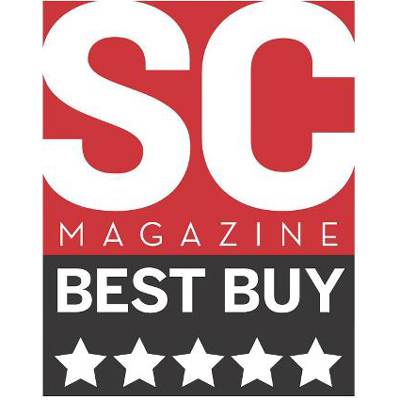 SC Magazine gave Nessus five stars and named it a Best Buy
"Superb value for money and good feature set"
Getting Started
Nessus Agents
Increase scan coverage without increasing effort.
Learn More
Try Nessus Manager
Get a 15-day trial for your organization.
Buy Nessus Manager
Get the full power of vulnerability scanning.