SecurityCenter Continuous View
Streamline Audits, Incidents, and Investigations
The Only Integrated Vulnerability, Threat and Compliance Management Platform For Instant Analysis and Rapid Response
Security analysts performing forensic analysis and responding to threats have had to rely on products with different UIs and consoles to get relevant data, extract the information pertinent to their investigation, and manually tie it together.
Tenable SecurityCenter CV is the only comprehensive vulnerability, threat and compliance management platform that alleviates this arduous and time-consuming process and  secures your IT environment including mobile devices, virtual machines and cloud services. Using this platform you can:
Access multiple data from scan, sniff and log technologies in an integrated UI
Streamline breach investigations through sophisticated forensic analysis
Achieve instant threat mitigation through user and asset based modeling
Rapidly respond to advanced threats and compliance violations
Identify failing security processes
New in SecurityCenter 4.8
Redesigned UI that facilitates instant incident response, hierarchical combination asset management and user modeling, pivoting and contextual filtering to intelligently perform forensic data analysis.
Tenable's SecurityCenter Continuous View brings some of the industry's best vulnerability management tools under one roof."
SC Magazine
Feburary 3, 2014
Copyright © Haymarket Media Inc.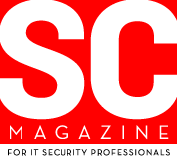 Compare SecurityCenter Editions
Which SecurityCenter Edition is right for you?
Compare
Demo SecurityCenter CV for Your Organization
Contact us to setup a trial.
Schedule a Demo
See an Overview
Learn more about about what SecurityCenter CV can do.
Watch Now