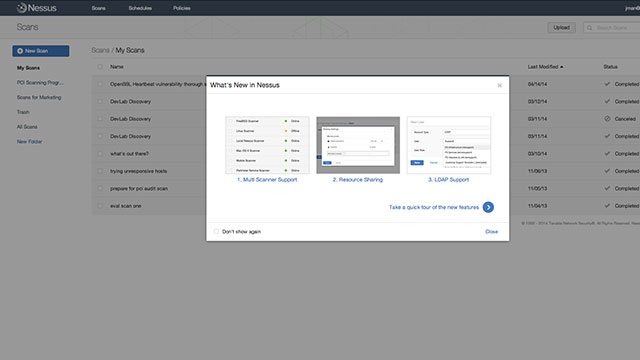 The Most Widely Deployed Vulnerability Scanner in the World
Tight integration with malware defenses, BYOD, firewalls, cloud infrastructure and virtualized systems.
More supported technologies than any other vendor: operating systems, network devices, hypervisors, databases, tablets, phones, web servers and critical infrastructure.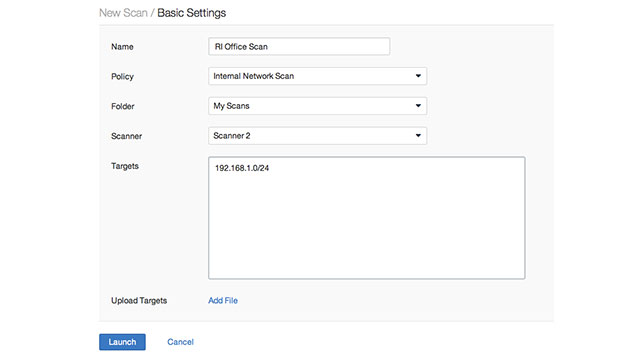 Detect & Assess
Nessus is continuously updated with information about advanced threats and zero-day vulnerabilities, and new types of regulatory compliance configuration audits.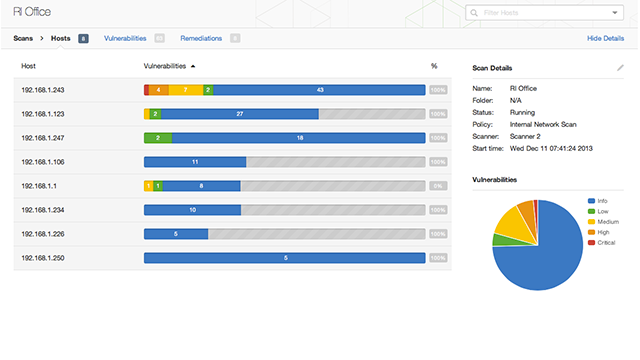 Report & Take Action
Report what matters to responsible parties with exploitability, severity modification, scan scheduling and deliver remediation reports via targeted emails.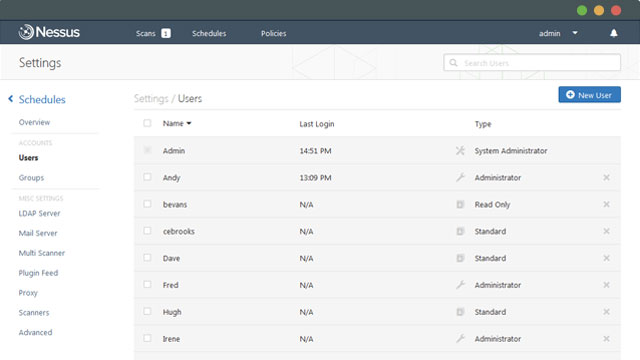 Nessus Manager
Enabling collaborative vulnerability scan scheduling and reporting across security and audit teams