Download
The Tenable Network Security Press Kit is designed to help journalists, analysts and the partner community. Examples for usage include research for background information as well as follow-up stories and approved joint marketing opportunities such as website placement, webinars, seminars and tradeshows.
You can download individual assets in each section below.
The full press kit contains Tenable logos for press and web, executive biographies and photographs.
Contact Information
For more information on Tenable, please contact one of our media contacts.
Colors & Logos
The Tenable logo is the graphic representation of our company — communicating our position as a strategic vendor whose flexible, adaptable core values allows businesses to be secure.
The logo represents the iris of the eye using multiple lines to illustrate connecting, tight-knit networks on a global scale. Flexible color usage of the iris displays our faceted personalities of Tenable.
In most cases, the Tenable logo with tagline will be placed in the top left corner of a piece. The size and color of the mark, along with the spatial proportions of our identity, are predetermined. They should not be altered for any reason.
Thanks for not editing, changing, distorting, recoloring, or reconfiguring the logo.
Tenable Teal
Pantone 7710U
Pantone 7710C
CMYK 80,12,29,0
Hex #00a5b5
Tenable Gray
Pantone 7545U
Pantone 7545C
CMYK 77,60,44,26
Hex #425363
Executive Team
Ron Gula
Chief Executive Officer
Ron started his career in information security at the National Security Agency conducting penetration tests of government networks and performing advanced vulnerability research. He was also the original author of the Dragon IDS and CTO of Network Security Wizards, acquired by Enterasys Networks. At Enterasys, Ron was Vice President of IDS Products and worked with many top financial, government, security service providers, and commercial companies. He also served as Director of Risk Mitigation for USinternetworking. While working for BBN and GTE Internetworking, Ron helped to develop one of the first commercial network honeypots and developed security policies for large carrier-class networks.
Since co-founding Tenable Network Security in 2002, Ron has served as CEO. Under his leadership the company has become the leader in continuous network monitoring and is relied upon by more than 20,000 organizations world-wide to identify vulnerabilities, reduce risk, and ensure compliance.
As a community leader and a passionate advocate for education and scientific research, Ron serves on the Advisory Board for the University of Maryland Cybersecurity Center. He was named Ernst and Young Entrepreneur of the Year 2013 for defense and security. He has authored three patents, speaks regularly at industry conferences, and is frequently quoted in national publications such as the New York Times, Bloomberg and Forbes on topics related to security. Ron has a BS from Clarkson University and an MSEE from the University of Southern Illinois.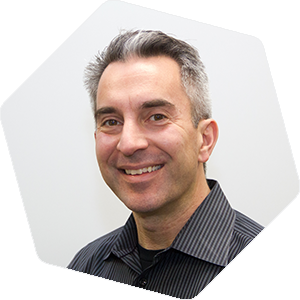 Jack Huffard
President, Chief Operating Officer
Since co-founding Tenable Network Security in 2002, Jack Huffard has been Tenable's President and COO. He is currently responsible for driving all global revenue growth and leading Tenable's corporate strategy and organizational growth.
Before co-founding Tenable, Jack was the Director of Corporate Development for Enterasys Networks, where he was involved with the acquisitions of Network Security Wizards (developer of the Dragon IDS) and Indus River Networks. In this role Jack was focused on developing corporate strategy for addressing the network security market needs. Before joining Enterasys, Jack held various management and sales positions at John Hancock and Marriott Corporation.
He was awarded the Ernst and Young Entrepreneur of the Year 2013 Award in defense and security. Jack currently serves on the Washington & Lee University Entrepreneurial Advisory Board and the SunTrust Bank Greater Washington Advisory Board. He has a BS from Washington and Lee University and an MBA from Babson College.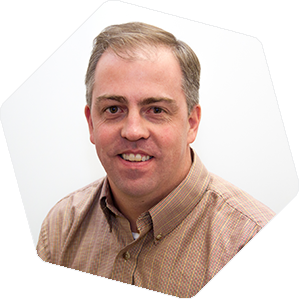 President and Chief Operating Officer
Renaud Deraison
Chief Product Officer
Renaud Deraison is known in the global security community as the father of the Nessus® vulnerability scanner. His original creation, Nessus, celebrated its 15th anniversary in 2013 and is considered the de facto standard for vulnerability scanning worldwide.
Renaud co-founded Tenabxle Network Security in 2002. As Chief Product Officer, he drives product strategy and development. Before Tenable, Renaud was the primary author of the Nessus vulnerability scanner – releasing the first version of Nessus when he was 17. He worked for SolSoft and founded his own computing security consulting company, Nessus Consulting S.A.R.L.
Renaud continues to contribute to the global security community; he is author of three patents related to network scanning and security, and has published his work in books and magazines. He is a member of the editorial board for the Common Vulnerabilities and Exposures Organization. In 2013, he received the Ernst and Young Entrepreneur of the Year Award for defense and security, together with Ron Gula and Jack Huffard.