Nessus
"What it does – vulnerability management – it does as well or better than any system we've seen and its long history makes it completely reliable."
–
SC Magazine
, For IT Security Professionals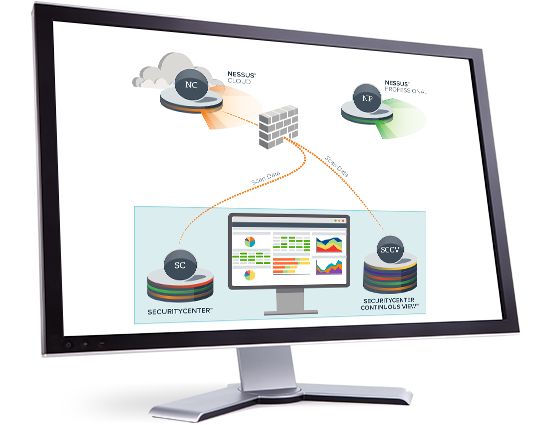 Help Me Choose
Which Tenable product is right for me?
Flexible Deployment Options
Install Nessus on-premises or as a cloud-hosted solution to assess physical, virtual or cloud environments.
Multiple Assessment Types
Protect your IT environment by running vulnerability scans, configuration and compliance checks, malware detection, web application scanning and more.
Rich Assessment Capabilities
Nessus includes a deep set of assessment capabilities, including agent-based and agent-less scanning, to allow you to scan more assets, more frequently.
Ongoing Management
Nessus makes it easy to manage both the product and users, with automatic updates and a constant feed of new information from Tenable.
Connect With Core Systems
Integrate Nessus with patch management, mobile device management and credential management systems.
Reporting
Run reports, easily filter data and share results with others in a variety of formats to help others in the organization understand and address vulnerabilities.
Plugins
View our large & constantly updated library.
Try Nessus
Request a free trial for your organization.
Buy Nessus
Get the full power of vulnerability scanning.