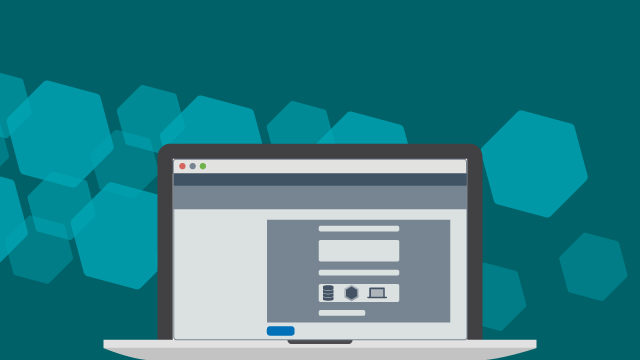 Introducing Nessus Agents
New option for capturing vulnerabilities and threats without requiring credentials – perfect for portable systems like laptops – and for scanning without credentials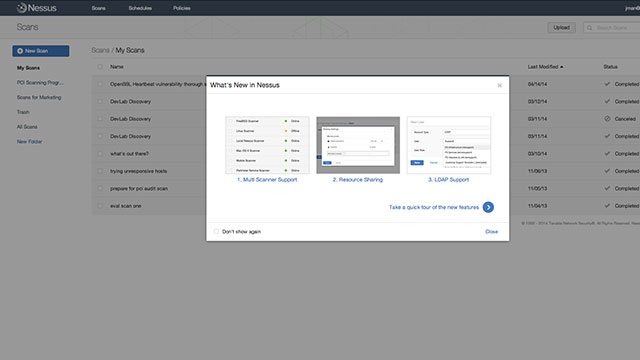 The Most Widely Deployed Vulnerability Scanner in the World
Nessus is trusted by more than 20,000 organizations and hundreds of thousands of users because it:
Runs in any environment: on-premises, cloud or hybrid
Supports more technologies than any other vendor
Scales from home use to the world's largest organizations
Which Version of Nessus is Right for You?
Tenable offers different versions of Nessus for different types of users. Use the table below or click any link to learn more about which Nessus is right for you.
Nessus Home
Nessus Professional
Nessus Manager
Nessus Cloud
Download
Try Now
Learn More
Try Now
Learn More
Try Now
Learn More
Designed For
Home Use Only
Single Users, Commercial
Multiple Users, Commercial
Single or Mulitiple Users, Cloud Service
IP Address Limit
16
Unlimited
License per host
License per host
Vulnerability Scanning

✓

✓

✓

✓

Configuration Audit

✓

✓

✓

✓

Malware Detection

✓

✓

✓

✓

Web Application Scanning

✓

✓

✓

✓

Reports

✓

✓

✓

✓

Scan Scheduling

✓

✓

✓

✓

Configuration & Compliance Checks

-

✓

✓

✓

Sensitive Data Searches

-

✓

✓

✓

SCADA plugins

-

✓

✓

✓

Dashboards

-

-

✓

✓

Mobile Device Detection

-

-

✓

✓

Multi-scanner Support

-

-

✓

✓

Resource Sharing

-

-

✓

✓

Patch Management Integration

-

-

✓

✓

Nessus Agents

-

-

✓

✓

Product Support
None
Chat/Email
Phone/Chat/Email
Phone/Chat/Email